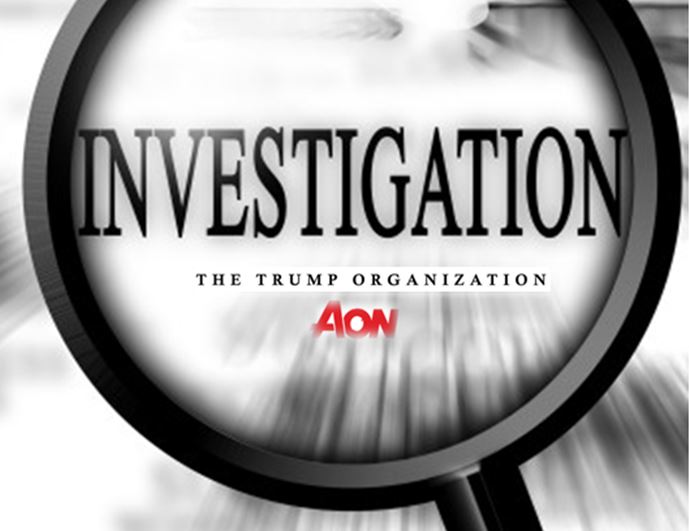 New York State regulators are investigating a long-time insurance broker for the Trump Organization, according to the New York Times based on information from people familiar with the investigation.
On Monday night, the New York State Department of Financial Services (DFS) issued a subpoena to Aon, one of the largest insurance brokerage firms worldwide.
A person briefed on the matter told the newspaper that the regulator demanded material documents regarding its business with the Trump organization since 2009.
The DFS' action comes after Michael Cohen, the former fixer and personal lawyer of President Donald Trump revealed during the recent congressional hearing that the Trump Organization overestimated the value of its assets to insurers.
In a statement to CNBC, Aon confirmed that it received a subpoena from the New York State regulator.
Aon confirms receiving subpoena, cooperating with the inquiry
"We can confirm that we received a subpoena from the New York State Department of Financial Services and, as is our policy, we intend to cooperate with all regulatory bodies. We do not comment on specific client matters," according to the insurance broker.
The DFS is conducting a civil investigation into Trump Organization's insurance practices. If the regulator finds evidence of criminal activity, it is expected to refer the matter to state prosecutors.
In 2017, the regulator investigated the Trump Organization's business dealings with Deutsche Bank. Its probe did not result to any enforcement action against the bank.
Currently, New York federal prosecutors are investigating the Trump Organization's possible campaign-finance violations related to the hush-money paid to women who claimed to have affairs with Trump. Prosecutors are also looking into possible financial abuses involving more than $100 million donations for the President's inauguration.
Last year, the New York Attorney General's office sued the Trump Foundation for allegedly committing a pattern of illegal conduct. The Foundation dissolved itself amid the allegations.