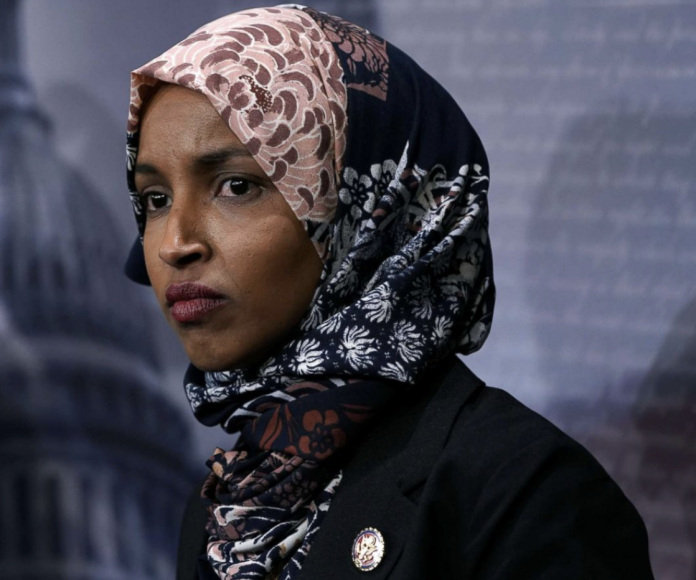 Earlier today, President Donald Trump took to Twitter to rip anti-Semitism and the House Democrats whom he feels are doing a lackluster job at condemning it.
A Closer Look at the President's Condemnation of Anti-Semitism
This afternoon, Trump called out anti-Semitism in the following tweet:
It is shameful that House Democrats won't take a stronger stand against Anti-Semitism in their conference. Anti-Semitism has fueled atrocities throughout history and it's inconceivable they will not act to condemn it!

— Donald J. Trump (@realDonaldTrump) March 6, 2019
The president's statements come as House Democrats debate over the fate of Rep. Ilhan Omar. Omar landed in the political doghouse last month following anti-Semitic tweets. The newly elected congresswoman suggested that various politicians were being paid off by Jewish people and Israeli groups. Omar issued an apology following the bipartisan backlash, but not everyone is convinced. Some Americans have called for her removal from the Foreign Relations Committee.
Representative Ilhan Omar is again under fire for her terrible comments concerning Israel. Jewish groups have just sent a petition to Speaker Pelosi asking her to remove Omar from Foreign Relations Committee. A dark day for Israel!

— Donald J. Trump (@realDonaldTrump) March 5, 2019
Omar has additionally issued apologies for previous social media posts with anti-Semitic undertones. Nevertheless, Americans have expressed concerns that the newly elected congresswoman truly is an anti-Semite.
Criticism of Newly Elected House Democrats
Rep. Ilhan Omar is far from the only newly elected House Democrat to face censure. Alongside her are Alexandria Ocasio-Cortez, Rashida Tlaib, and others. Many people across the country feel that the Democrat Party is becoming very radical and extreme in their policies and stances.
Ocasio-Cortez has created waves via her introduction of the Green New Deal. The proposal calls for the end of air travel and gas-powered cars; the Green New Deal additionally champions the provision of economic aid to Americans who are "unwilling" to work. Republicans have largely slammed this far-left reform as socialism.
Tlaib also sparked headlines; earlier this year, she declared that House Democrats would "impeach the motherf*cker." Of course, this statement referred to President Trump. Some people viewed this rhetoric as divisive and unbecoming of a congresswoman.
The Root of Left-Wing Extremism
Conservatives across the nation have weighed in with their thoughts on the root of left-wing extremism. Many on the right-wing subsequently deduced that hatred of President Trump is the root. However, countless Americans have stated that going to extremes in response to the president is not the proper course of action.
Earlier today, Senate Majority Leader Mitch McConnell expressed shock at Democrats' decision to embrace socialism.