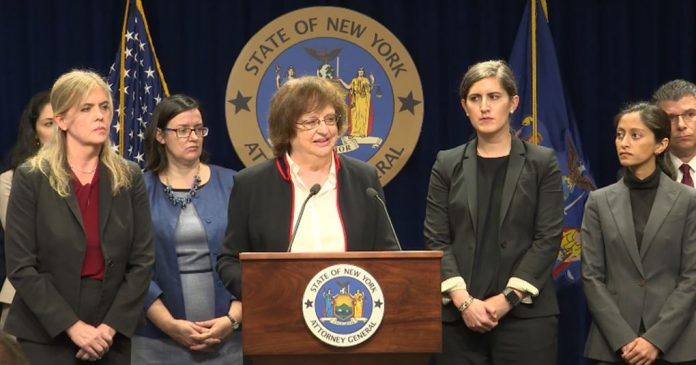 New York State Attorney General Barbara Underwood sued the U.S. Department of Labor in connection with its new amnesty program for predatory employers.
Underwood's action comes after the Department of Labor failed to respond to her office's request for records related to the Payroll Audit Independent Determination (PAID) Program.
On Monday, the attorney general said the law requires the Department of Labor to respond to records requests. She believes that the PAID program allows employers who violate labor laws to avoid prosecution and penalties.
In a statement, Underwood said, "The PAID Program is nothing more than a get-out-of-jail-free card for predatory employers. New York workers have a right to know why the Secretary of Labor decided to let employers off the hook when they don't pay their workers."
New York Attorney General Has Legal Right to Obtain Records
On April 11, her office requested documents regarding the PAID program from the Department of Labor. The department still hasn't responded to its request under the Freedom of Information Act.
Under the law, the Labor Department must respond to a FOIA request within 20 business days after receiving it. It must also inform the requester of its determination regarding the scope of the documents to be produced.
In the lawsuit, Underwood alleged that the Department of Labor failed to comply with the FOIA requirements, and thus violated the law.
In addition, Underwood argued that her office "has a legal right to the requested records," but the Department of Labor is improperly withholding those records. Because of that, her office filed a lawsuit to "enforce its legal right under the FOIA."
"As chief law enforcement officer of New York State, responsible for protecting the safety, welfare and labor rights of its residents, it is critical for the attorney general to understand the nature of the PAID program and its possible effect on the residents of New York and enforcement of the state's labor laws," the lawsuit states.