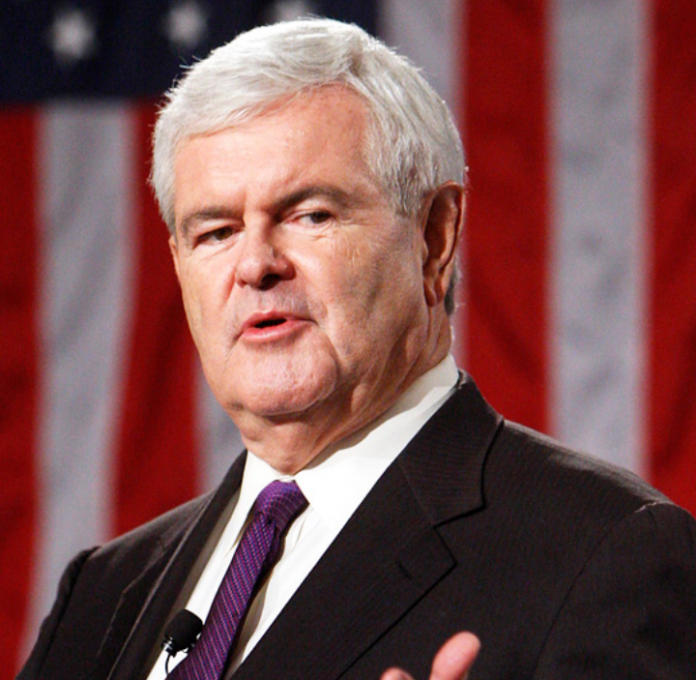 In an earlier opinion piece for The Hill, former House Speaker Newt Gingrich weighed in with his thoughts on President Trump's plans for welfare reform.
Gingrich on President Trump's Welfare Reform Strategies
The former House Speaker's op-ed began with him noting the recently signed executive order known as 'Reducing Poverty in America by Promoting Opportunity and Economic Mobility.' Signed into law on Tuesday, the aforementioned order will focus on incentivizing Americans to rise out of poverty. Many people expressed concerns that past welfare reform merely kept less fortunate individuals impoverished instead of providing opportunities for success.
Gingrich furthermore noted the numerical economic improvements which have taken place since President Trump's time in office. For starters, unemployment has remained at 4.1% for the past half year. The foregoing rate marks a 17 year low. However, there is still more work to be done. Currently, America has approximately six million job opportunities, while 16 million physically healthy adults remain as unemployed food stamp beneficiaries.
Like Gingrich, many Americans believe that mandating able-bodied adults to work for benefits they are currently receiving is not beyond the limits of fairness. The former House Speaker then noted past instances of the positive benefits of putting Americans back to work.
Following work requirements for beneficiaries of food stamps, or other government-funded programs, the number of enrolled individuals decreased by 60% in 1996. Wages and income moreover increased by 25%. For these reasons and more, Gingrich and other conservatives have applauded President Trump's moves to enact work mandates for recipients of food stamps.
Controversy Surrounding President Trump's Welfare Reform Strategies
Like the majority of Trump administration reform plans, American's perceptions and feedback greatly vary. In most cases, feedback is parallel with partisanship. For instance, liberals and Democrats are more likely to oppose President Trump's policies, whereas conservatives and Republicans are more likely to support the reform practices of the current administration.
President Trump's moves to enact work requirements for food stamp beneficiaries has engendered considerable left-wing outrage. Many progressives believe asking poor Americans to work for their taxpayer-funded benefits is unfair. However, conservatives have controverted the following claims. The majority of right-leaning Americans do not believe asking people to work is unreasonable. As proven by Gingrich's preceding statistics, impoverished individuals have previously benefited from work requirements.
In March 2018, West Virginia Governor Jim Justice signed a bill into law mandating work requirements for SNAP beneficiaries. Additional states are also considering similar decrees.