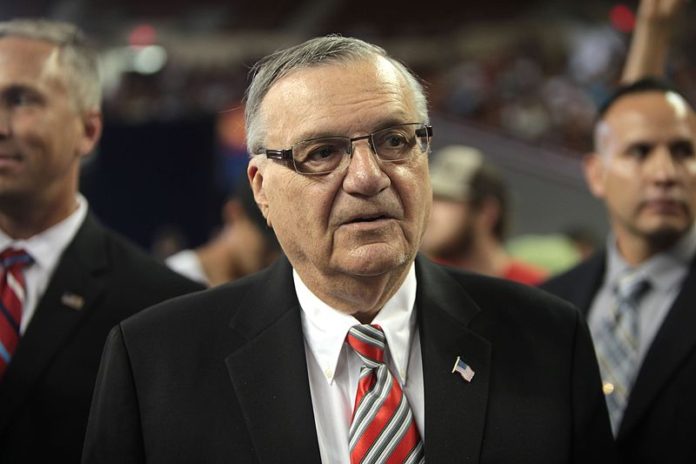 Austin Flake, the son of Sen. Jeff Flake, filed a federal lawsuit against Sheriff Joe Arpaio alleging that Arpaio engaged in malicious prosecution by trumping up animal cruelty charges to felony level in an effort to hurt Sen. Flake's campaign. The Flakes have vocalized their disagreement over Arpaio's positions on immigration and Arpaio's previous questioning over former President Barak Obama's birth certificate.
Flake's Attorney: Arpaio Didn't Have Sufficient Evidence for Animal Cruelty Charges
According to Austin Flake's attorney, Stephen Montoya, Joe Arpaio proceeded with filing charges despite not having sufficient evidence to support felony animal cruelty charges. Montoya stated that Arpaio was unable to prove that Flake or his former wife had any intention to hurt the dogs, who died in 2014 while boarded in a room without air conditioning during the night at their kennel. Reports state 21 dogs died. The Flakes allege that not only did the criminal charge occur to hurt Sen. Flake's campaign, but it also hurt Austin Flake's marriage. Flake was 21 and his wife was 20 at the time of the incident.
In a July 2016 deposition, Joe Arpaio stated that he had private detectives watching the Flakes and fully relied on what he was told by them. The original charges against Austin Flake and his wife was ultimately dismissed by prosecutors.
Federal Judge Believes Flakes Were Charged Due to Pressure From Arpaio
In August 2017, U.S. District Judge Neil Wake dismissed a defamation claim made by the Flakes. However, regarding the animal cruelty charges, Judge Wake stated, "A factfinder could thus reasonably find that prosecutors initially charged the Flakes based on pressure from Arpaio."
The prosecutor in Maricopa County said that she did not feel pressured by Arpaio and made the decision to prosecute through a grand jury was made solely by her office. Maricopa County is not named as a defendant in this federal lawsuit.
Not the First Round of Malicious Prosecution Against Arpaio
In 2007, a Chandler, Arizona police officer alleged in a lawsuit that he was charged with animal abuse so that Joe Arpaio could exploit the publicity. Ultimately, the officer was acquitted of the death of a police K-9 left in a car for 12 hours in the Arizona heat. However, taxpayers paid $775,000 to settle the case.