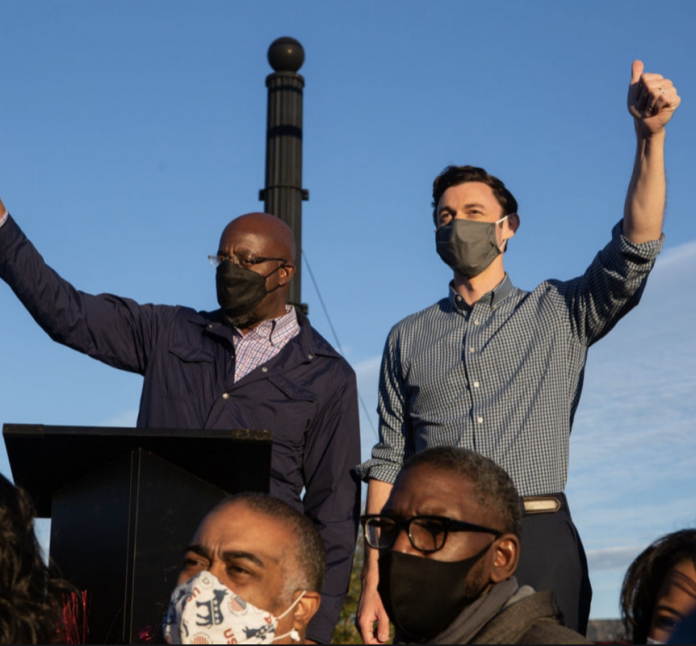 When it comes to ensuring that the Senate stays under a GOP majority, the Republican Party means business. Right now, incumbent and conservative Sens. Kelly Loeffler and David Perdue are running against two Democrats seeking to unseat them.
Jon Ossoff and Raphel Warnock, the Democrats in question, are therefore taking countless hits from the GOP. Should Ossoff and Warnock defeat Perdue and Loeffler, Republicans will lose majority control of the Senate; such a loss would give Democrats control of the White House, House of Representatives, and Senate at the same time.
No one attacked the Black church. We simply exposed your record in your own words.

Instead of playing the victim, start answering simple questions about what you've said and who you've associated yourself with.

If you can't — you shouldn't be running for U.S. Senate. https://t.co/j06y2mwlCm

— Kelly Loeffler (@KLoeffler) December 20, 2020
According to recent polls, however, Ossoff and Warnock are a few points behind their GOP rivals. The campaigning efforts from both Republican senators have played a role in this, as has criticism from the GOP.
The National Republican Senatorial Committee (NRSC) has repeatedly slammed Ossoff and Warnock in the Georgia special elections.
The NRSC vs. Jon Ossoff and Raphael Warnock
Like Perdue and Loeffler, the NRSC has repeatedly held Ossoff and Warnock to task on their policies and talking points. Last week, NRSC communications director Jesse Hunt issued a warning about both Georgia Democrats.