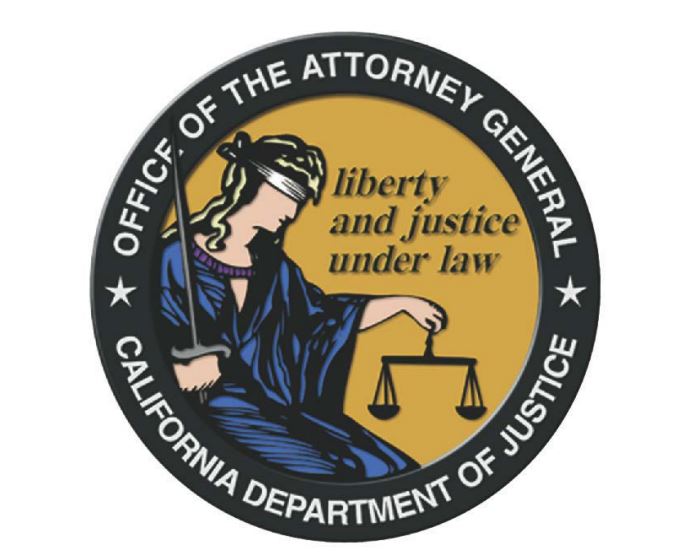 The number of California residents prohibited from owning or possessing guns increased this year, according to a report released by the state Attorney General's office.
California is the only state in the country with a proactive tool, the Armed and Prohibited Persons System (APPS), to find out and remove guns from people who are potentially dangerous to others and to themselves. A California resident is prohibited from owning a gun if he/she is convicted of crimes, under probation, subject to restraining order, or mentally ill.
In 2013, the state Legislature provided $24 million in funding (through SB 140) to the California Department of Justice to analyze and reduce the accumulating backlog of known armed and prohibited individuals in the APPS database. The Legislature required the department to submit annual reports regarding its progress in addressing the issue.
In its annual APPS report on Friday, the department stated that the backlog as of July 1, 2013 when SB 140 became effective was 20,721 cases. The department is almost done investigating all of the cases. Only 538 cases or 2.6 percent of the original backlog are remaining. The department expects to complete its investigation into the remaining cases by the end of March 2019.
Last year, the department removed 10,681 armed and prohibited persons from the APPS database. At the same time, the department added 11,333 prohibited persons to the database. Currently, there are 23,222 Californians who are prohibited from owning a gun, up from 22,574 in 2018.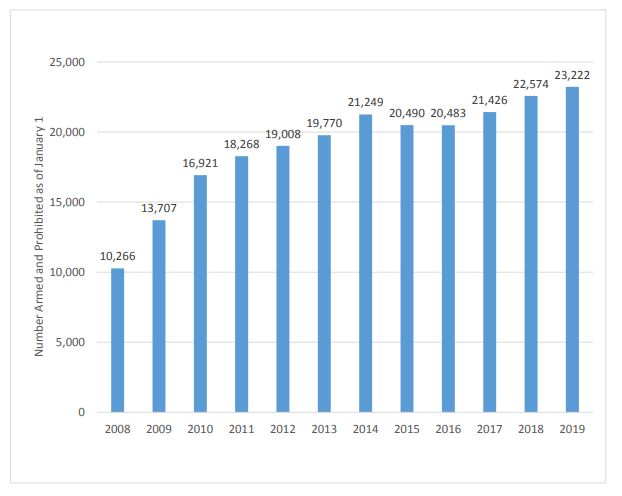 California continues to remove illegal firearms from dangerous people
The department's Bureau of Firearms (BOF) agents confiscated a total of 2,290 firearms during their APPS enforcement actions. The bureau has six teams of around 50 agents who are dedicated to searching and confiscating firearms from prohibited persons across the state.
In a statement, Attorney General Xavier Becerra said, "California will continue to set an example for the rest of the nation when it comes removing illegal firearms from our neighborhoods. This is smart and efficient law enforcement."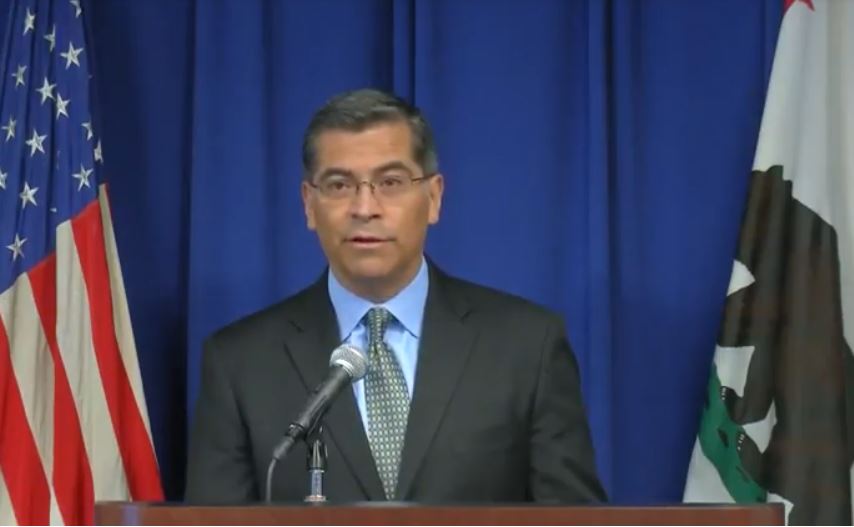 "I am proud of our agents, who put themselves in dangerous situations on a daily basis in order to protect our families. My office remains committed to our mission: taking firearms away from dangerous and violent individuals. We look forward to working with our Governor and legislature and our local partners to fulfill this mission," added Becerra.
As of January 1, 2019, there are 2,516,836 known gun owners in California. That number more than doubled from 927,686 in 2008.
Becerra noted that agents are facing challenging and dangerous situations when enforcing the APPS program. He made several recommendations to further improve enforcement efforts including raising the salary and benefits for special agents. He said the department is experiencing difficulty recruiting and retaining special agents because of its "lagging salaries and incentives compared to other law enforcement agencies."