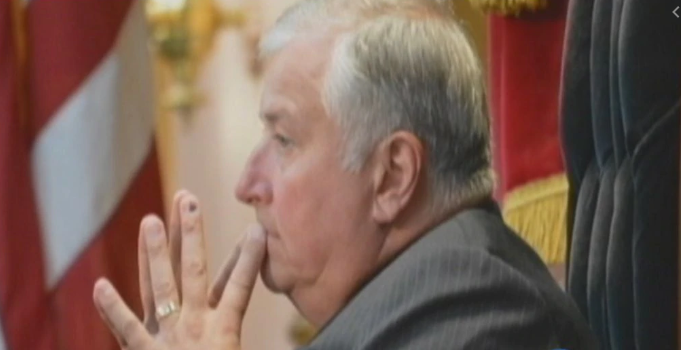 Larry Householder, Speaker of the Ohio House was arrested in bribery charges last Tuesday. Householder, along with four others are accused of perpetrating a $60 million bribery scheme involving taxpayer-funded nuclear power plant bailouts.
The complaint also names Jeffrey Longstreth, Householder's advisor, former Ohio Republican Party Chair Matthew Borges, Statehouse lobbyist Neil Clark, and Juan Cespedes, co-founder of The Oxley Group, a Columbus-based consulting firm.
All the defendants appeared in court. They weren't required to enter a plea. The judge ordered Householder released on his own recognizance, though he is not allowed to apply for a passport or have contact with the other defendants. He must also limit his travel to the southern half of Ohio and remove all guns from his home.
The next hearing is scheduled for August 6.
A $60 million bribery scheme
After the arrests, U.S. Attorney David DeVillers released a statement describing the nuclear plant ploy as "likely the largest bribery scheme ever perpetrated against the state of Ohio."