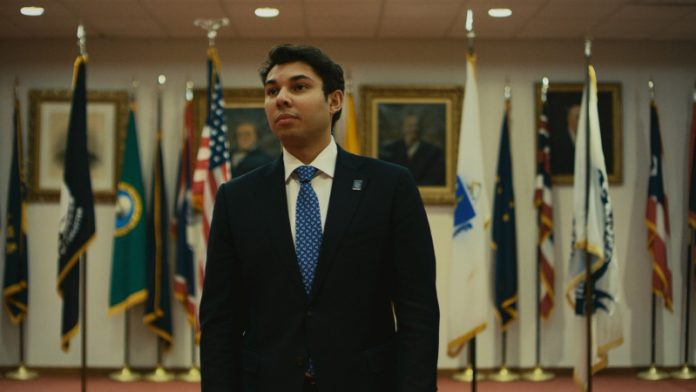 The trial for ex-mayor of Fall River, Massachusetts, Jasiel Correia, 28, has been delayed for the second time this year. U.S. District Judge Douglas P. Woodlock announced that a trial date would not be possible until at least January 2021, citing concerns over the COVID-19 pandemic.
"I think this is a case that should not anticipate going to trial until at the earliest January, and maybe not then," Judge Woodlock said. "The trial date previously established is not one that is realistic in light of the pandemic and the continuing state of emergency."
Defendants who are not being held in custody, like Correia, will have to wait longer to face a jury.
By all accounts, the last five years have been a wild ride for the baby-faced mayor who has been compared to Billy the Kid.
Correia was elected to the mayoral position in 2015 at the age of 23, making him the youngest mayor in Fall River's history. A Law360 article reported that despite the indictment, he survived a recall election in early 2019. 
Rather than bowing to pressure and resigning, Correia took a leave of absence until his term expired. The leave of absence allowed him to collect his $119,000 salary through the end of the year and retain his title.   
Correia faces multiple charges
Correia was arrested twice while he was still mayor. His first arrest in 2018 was for charges that he defrauded his investors through his startup company SnoOwl. 
While still in college, Correia developed an app that was capable of aggregating regional businesses' social media posts into a single stream of content, in order to entice nearby consumers with offers and coupons. 
It is alleged that Correia spent more than $231,000 obtained from investors for personal expenses. Prosecutors say he used investor funds as his "personal ATM" so he could live a lavish lifestyle and pay off student loan debt. He then filed fraudulent tax returns to cover the theft.
Last October, Correia pleaded not guilty to the wire and tax fraud charges and continues to maintain his innocence. 
Correia was arrested again on new charges in 2019, alleging he extorted marijuana businesses while serving as mayor of the Massachusetts town, Fall River. He faces a 24-count federal indictment that includes charges of fraud, bribery, and extortion.
It is alleged that he received hundreds of thousands of dollars from marijuana vendors in return for a "letter of non-opposition," which is required in Massachusetts to open new marijuana businesses.  
Prosecutors are also charging him with soliciting bribes from a building owner seeking permits and making his chief of staff, Genoveva Andrade, pay him half her salary in exchange for her job.
The case is U.S. v. Correia et al., case number 1:18-cr-10364, in the U.S. District Court for the District of Massachusetts.
————————————————–
Have a story you want USA Herald to cover? Submit a tip here and if we think it's newsworthy, we'll follow up on it.
Want guaranteed coverage? We also offer contract journalism here.  Just be sure you're comfortable giving up editorial control, because our journalists are dogged and will follow the story through to it's conclusion. The story will be published to our exacting standards, without regard for your preferred slant.
Want to contribute a story? We also accept article submissions — check out our writer's guidelines here.