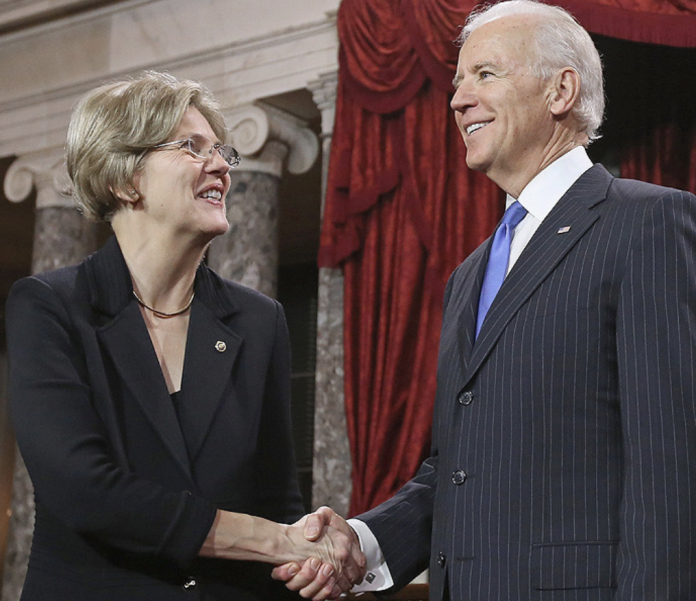 Conversations about the ages of potential 2020 Democrat candidates have arisen, reports The Hill.
Age and How it Relates to the 2020 Election
As the 2020 election gets closer and closer, Democrats are seeking the most viable contenders to take on President Trump. However, throughout this process, the ages of various possible candidates is a sizeable factor. Certain individuals on the left believe that older Democrats may not be as valuable to the party as their younger counterparts.
Brad Bannon, a Democrat strategist, explains why:
"Democrats would be better off with a young candidate. The desire for change is a function of a battle between an ascending generation, the millennials who want political power, and a descending generation, the baby boomers, who have the power but don't want to give it up."
Finally, The Hill notes that some potential younger contenders include Kamala Harris, Kirsten Gillibrand, and Cory Booker. Harris and Gillibrand are in their fifties, while Booker is 49. Some of the oldest possible 2020 Democrat contenders include Joe Biden, Elizabeth Warren, and Bernie Sanders. Biden, Warren, and Sanders are each in their seventies.
More on the 2020 Election
Since the inception of Donald Trump's presidency, Democrats have vowed to "resist" the president and his agenda. Some of the ultimate plans of left-wing resistance include electing Democrats to Congress and defeating President Trump in the 2020 election. The midterm elections will commence this Tuesday; as 2019 approaches, Democrats have their work cut out for them.
In regards to the 2020 election, President Trump has confirmed that he will seek re-election. The president and his supporters have expressed confidence in the Make America Great Again agenda. Moreover, many on the right regularly note the fiscal and economic gains which have taken place since Trump's time in office.
Americans across the nation have different ideas regarding Democrats and contenders to take on Trump. Some left-wingers have warned that members of their party are "leaning left too far" with policies such as Medicare-For-All and abolishing Immigration and Customs Enforcement (ICE).
Readers of The Hill also weighed in with their thoughts regarding the age of potential Democrat candidates and more:
"Wow. How can we get rid of these zombies? VOTE REPUBLICAN."
"Groper Biden, Socialist Sanders, and Senator 1/1024th. LOL…What a field…"
"Oh my God. They call Republicans the party of "old white people" and look at this group of nursing home candidates."