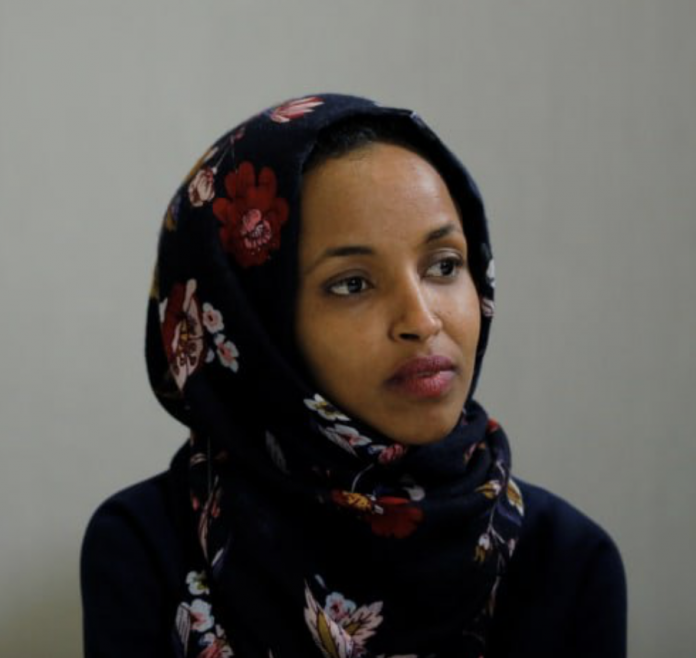 Newly elected congresswoman Ilhan Omar has elected to publically share her thoughts about President Trump once more.
A frequent critic of the president, Omar now maintains that she is Trump's "worst nemesis" and his "nightmare." These assertions came during her interview with The Huffington Post.
Reviewing Omar's Interview
Omar's statements about the president are not particularly new or original. During the aforementioned interview, she claimed that President Trump is racist, thus explaining her alleged status as his "nightmare."
Her specific commentary on this matter reads as follows:
"He clearly has a disdain for black women who see themselves as equal to him. So, for many people, it's not a surprise that he finds his biggest nemesis in me. Clearly, I am a nightmare ― because he can't stop really thinking about ways that he can continue to use my identity to marginalize our communities."
Omar also took to Twitter, slamming Trump as becoming powerful from "vilifying and demonizing" various groups.
This is a president who has come to power vilifying and demonizing immigrants and refugees. He proudly said we should halt Muslims from entering our country.

It's not a surprise that he finds his biggest nemesis in me. https://t.co/vl7tjmnSFr

— Ilhan Omar (@IlhanMN) May 6, 2019
Criticism of Ilhan Omar
Over the five months that Omar has served as a congresswoman, she's taken heat from multiple angles. President Trump is not her only critic. The congresswoman has come under fire for making anti-Semitic remarks about American leaders being paid to support Israel.
Omar furthermore sparked ire when she dismissed 9/11 as "some people did something." Her statements about America bearing responsibility for the crisis in Venezuela didn't please many people in this country either.
When asked about Omar, President Trump opined that the congresswoman has "a bad way about her." Many conservatives appear to share this outlook as well.
The Era of Trump and Political Enemies
Since entering the political arena, President Trump has faced many political foes. Many of them have existed on the left, but even some members of the right-wing have not cheered for the president. Many of Trump's enemies have built careers in politics longer than the five months which Ilhan Omar has served in Congress.
Therefore, some may question whether or not Omar could truly be Trump's "nightmare" and "worst nemesis."
Interestingly enough, many on the left have vowed to "resist" President Trump. Democrats like Joe Biden furthermore maintain that a second term of Trump would ruin America. As such, Trump appears to be the "nightmare" of many Democrats who oppose him.