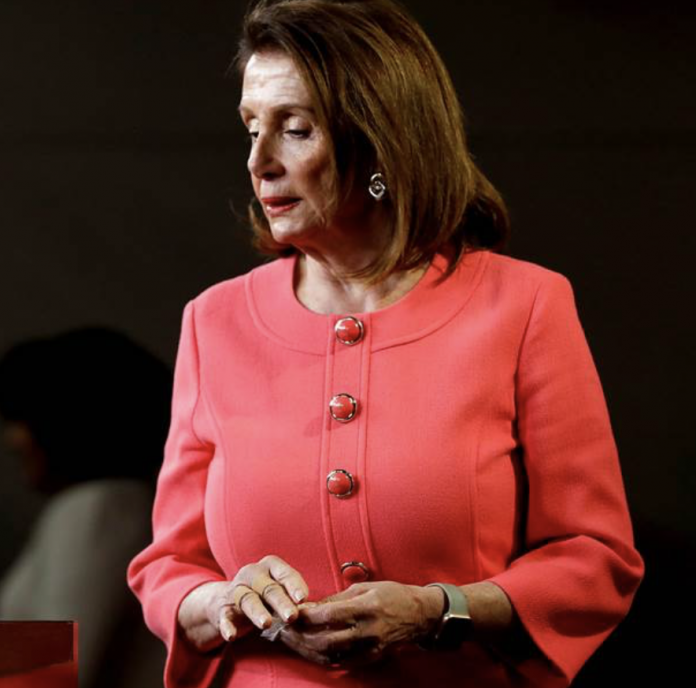 Earlier today, House Speaker Nancy Pelosi delivered remarks at an 'Inside Congress' event.
During her statements, the speaker of the House asserted that President Trump is "goading" Democrats to impeach him.
Pelosi on Impeaching Trump
According to Pelosi, the president believes that Democrats going forward to impeach him would serve as a political advantage for him, especially amongst his base. The House Speaker's remarks are interesting; Democrats have renewed talks of impeachment, especially after the results from Robert Mueller's Russia investigation. The probe served as a let down to many Democrats who expected the president to be found guilty of colluding with the Russian government.
However, despite talks of impeachment coming from the left-wing and not Republicans, Pelosi stands by her position.
In Pelosi's own words:
"Trump is goading us to impeach him. That's what he's doing. Every single day, he's just like, taunting, taunting, taunting, because he knows that it would be very divisive in the country, but he doesn't really care. He just wants to solidify his base."
Would Impeachment Solidify Trump's Base?
It's not precisely clear why Pelosi believes impeachment would solidify the president's base. She did not provide specific details to explain this inference. Nevertheless, Trump has actually criticized Democrats who call for impeachment. While Trump's base is against his impeachment, there are many other ways for him to "solidify" his supporters.
The Push to Impeach Trump
Since President Trump's time in office, multiple Democrats have drafted impeachment articles against him. However, none of these documents have passed; thus far, Trump has yet to commit any impeachment offenses. This is something which the president and his supporters regularly note.