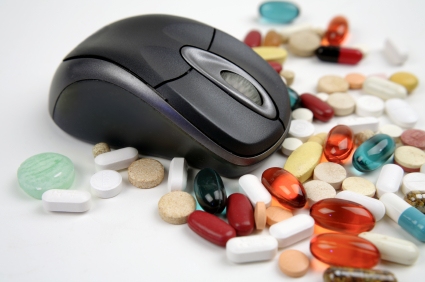 Buying medicines online is common practice today. Online pharmacies sell a wide variety of products, including prescription drugs. Consumers can use some of these online pharmacies with the same confidence they have using their neighborhood pharmacist. However, illegitimate online pharmacies also exist, selling unapproved versions of prescription medicines and illegal medications.
What is an online pharmacy?
An online pharmacy is internet-based and usually sells drugs cheaper than physical drugstores due to many clients and reduced running costs. Foreign online pharmacies offer even cheaper drugs because drugs cost less in other countries. Consumers can simply go to a website and buy a wide variety of drugs, including opioids and antibiotics.
Pros of using an online pharmacy
Cost: Many online pharmacies offer lower prices on medications and great deals. They often provide free shipping too. This is hard to resist for budget-strapped consumers.
Convenience: Medication can be ordered at any time and delivered right to the client's door. For those who are unable to leave home or don't live near a pharmacy, this may just be a life-saver.
Privacy: Clients have the freedom to buy the medicines they need without any embarrassment. They are also able to ask any questions anonymously.
Information: Many of the online pharmacies offer useful information on their websites. Clients can keep up to date with facts about certain medications and what is being used effectively to treat specific diseases. Such knowledge can help them to make more informed decisions.
Legality: Clients are not contravening any laws if they buy drugs through a US-based online pharmacy certified by the National Association of Boards of Pharmacy (NABP).  This professional organization supports state pharmacy boards and is recognized by the FDA as the leading authority.
Cons of using an online pharmacy
Safety: Some online pharmacies are more concerned about profits than the safety of their customers. They may even be run by criminal networks that distribute illicit drugs knowingly.  Illegitimate pharmacies may sell products that are expired, counterfeit or contaminated. Many of them are based outside the U.S. and sell drugs from other countries. Purchasing medicines from unlicensed online pharmacies may have serious health consequences.
Reliability:  Online pharmacies may be unreliable, with factors like shipping delays coming into the picture.  Missing dosages of certain medications can have serious consequences.
Hidden costs: Hidden fees may include account fees, ordering fees, and consultation fees. These additional expenses can drive up costs, negating the benefit of low prices and free shipping.
Privacy policies: Illegal online pharmacies may pose risks to consumers of credit card fraud and identity theft. They may provide privacy, but privacy policies may be lacking. A website cannot sell your personal information unless you agree to it.  Any financial information given may also be vulnerable to hackers.
Illegal: The NAPB conducted a study in 2013 and found that 96.7% of online pharmacies did not comply with federal and state laws. This report covered over 10,000 pharmacies and of these only 90 were considered legitimate with a further 258 considered to have the potential to be classified as legitimate. Buying drugs from a pharmacy situated outside the U.S. might be illegal.
How you can distinguish the good from the bad
Price too low: If prices are way too low, it should be a red flag. It could mean that the drugs have not approved by the FDA and are coming from outside the U.S.
Dot-pharmacy: Check to see whether the online pharmacy you're visiting has ".pharmacy" at the end of its web address. If it does, it must follow the laws.
NABP listing and licensing information: Pharmacies should have a Verified Internet Pharmacy Practices Site (VIPPS) seal issued by the NABP. Even if this blue and red seal appears on the website, it's worth cross-checking.  The NABP lists recommended sites.   If an online pharmacy does not provide any licensing information, it should be taken as a warning sign.
Pharmacist: Check if a pharmacist is available for you to email or talk to online or on the phone. You can verify U.S.-based pharmacist's licenses online.
Prescriptions: If an online pharmacy is selling drugs without requiring a prescription, it's a major red flag.
Privacy policies: Privacy and security policies should be easy to find and understand. If there aren't any, stay away.  Sharing credit card information, social security numbers and personal medical history is unsafe.
What is being done to improve safety when purchasing drugs online?
Operation Pangea X: The U.S. Food and Drug Administration (FDA) recently partnered up with international law enforcement and regulatory agencies in a major global operation aimed at identifying sources and distribution of substandard or counterfeit drugs and removing them from the chain of supply.
Amongst other actions undertaken by the FDA during Operation Pangea, was the issuing of warning letters to operators of 401 websites illegally selling unapproved medications to consumers. The FDA also worked alongside internet registrars to seize over 100 domain names, such as buykonopin.com.  Packages suspected of containing illegal drugs were also seized and screened, resulting in nearly 500 parcels being detained for compliance tests.
The FDA is currently working on an Enforcement Operations Work Plan that will focus on preventing the sale of foreign, unapproved drugs to American consumers.