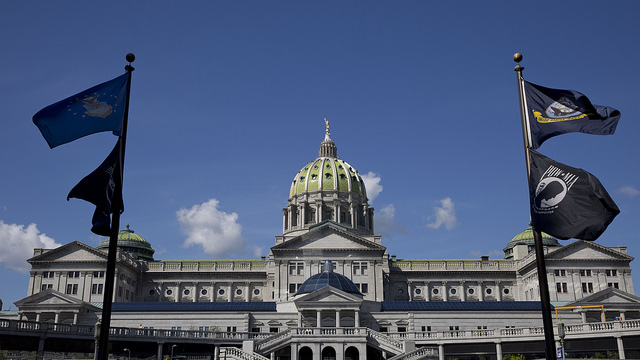 The Pennsylvania General Assembly passed a legislative priority to address the opioid epidemic in the state. The bill is now in the desk of Governor Tom Wolf for signature.
On Wednesday, Gov. Wolf praised the members of the General Assembly for passing Senate Bill 446. The legislation amends The Administrative Code of 1929.
Under the bill, the Pennsylvania Department of Department of Drug and Alcohol Programs (DDAP) will have regulatory authority to certify or license recovery homes that receive public funding. DDAP will also have authority to establish the Drug and Alcohol Recovery House Fund.
Establishing standards for recovery homes
Pennsylvania State Senator Thomas McGarrigle is the sponsor of the legislation. In a statement, McGarrigle said, "Enactment of this measure will establish standards aimed at saving lives and taxpayer dollars."
According to him, the purpose of recovery homes is to "provide support for those suffering from addiction after they leave inpatient treatment or correctional facilities. Unfortunately, some unscrupulous operators sacrifice a desperate attempt at recovery to make a profit."
Pennsylvania aims to provide safe and supportive recovery homes
On the other hand, Gov. Wolf said Pennsylvania continues to fight against heroin and opioid crisis. The state is also committed to providing best possible care for those recovering from the disease of the addiction.