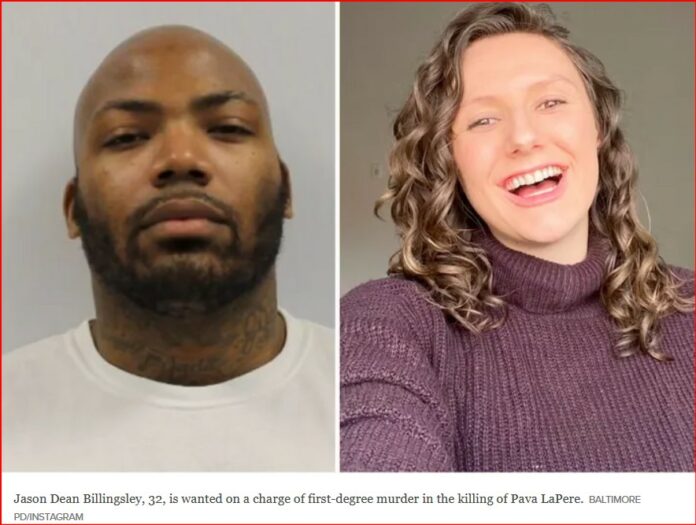 Convicted sex offender, Jason Dean Billingsley, is the subject of a manhunt. He is accused of the rape and murder of Baltimore Tech CEO, Pava LaPere. 
 The Baltimore Police Department held a press conference on Tuesday evening. Authorities are intensifying their efforts to bring the alleged perpetrator to justice. Police have characterized Billingsley as "armed and dangerous" and highlighted his previous criminal record.
"Every single police officer in Baltimore City, the state of Maryland, as well as the U.S. Marshals, are looking for you," Acting Police Commissioner Richard Worley declared directly to Billingsley, who had been released from incarceration in October of the previous year.
Billingsley, 32, is a known sex offender with a long police record for sexual assaults. He pleaded guilty to first-degree assault in 2009. He pleaded guilty again in 2011 for second-degree assault. His last conviction was for a first-degree sex offense in 2015. 
He was sentenced to 30 years in prison. The  Baltimore Banner reported that 16 years of his sentence were suspended. And although he was supposed to serve 14 years he was released on parole in October 2022 on good-time credits.