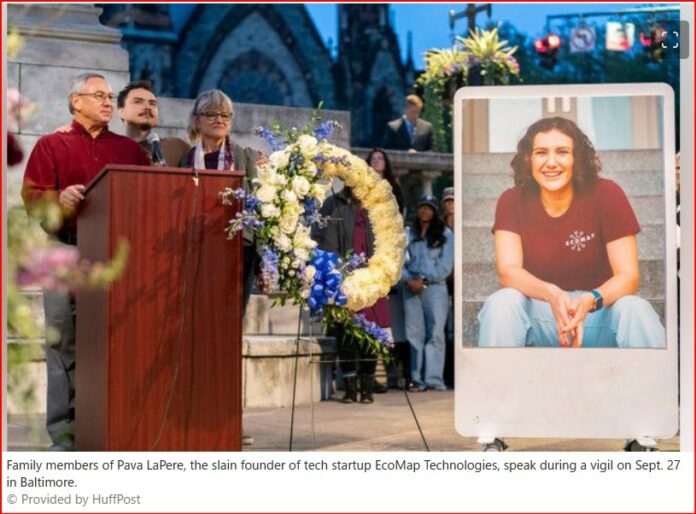 Law enforcement tracked down Jason Dean Billingsley at the MARC Train Station on Laurel-Bowie Road in Bowie, Prince George's County. Authorities say he has been a one-man crime wave since his release from prison in October 2022.
For 2 days federal, state, and local police scoured the greater Baltimore area looking for the fugitive. Officials had also offered a $6,000 reward in the case.
Billingsley, the suspect wanted for the brutal rape and murder of Baltimore technology CEO Pava LaPere, was arrested late Wednesday night. And taken into custody without incident. 
Paroled Sex Offender Manhunt: Baltimore Tech CEO Murdered, Jason Dean Billingsley at Large – USA Herald
Cher Hired Kidnappers to Abduct Troubled Son Elijah Blue – USA Herald
During Tuesday's press conference, Worley was questioned if Billingsley is connected to other cases. Specifically, an incident on Edmondson Avenue in west Baltimore.
"We're still looking into that case but he's a suspect in at least one other case," answered Worley.
One-man crime wave
Sources confirmed Billingsley was believed to have been connected to other recent violent crimes. At the time of LaPere's murder he had at least three warrants out for his arrest.