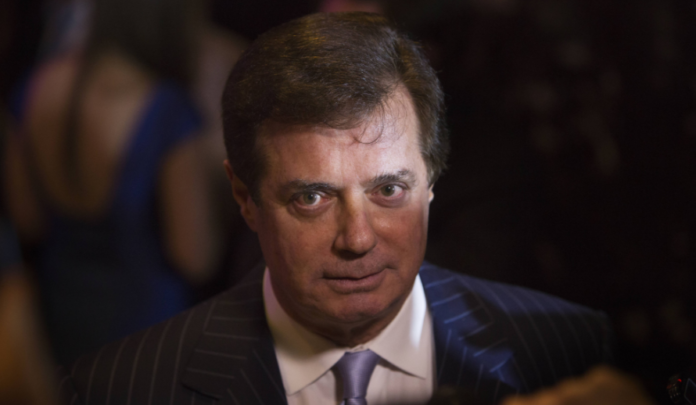 Earlier this morning, Americans learned that former Trump campaign manager Paul Manafort turned himself into the FBI, as reported by The Hill.
Everything You Need To Know About Manafort
Manafort and his business partner, Rick Gates were both charged with several counts of money laundering, false information, tax charges, failure to reports of financial accounts and foreign banks, and conspiracy against the United States. Furthermore, the official indictment asserts that Manafort illegally hid money overseas without paying taxes while Gates laundered millions of offshore accounts.
The charges against Manafort and Gates are mutually exclusive from the Trump campaign.
Excerpts from the Official Indictment
Excerpts from the indictment provide a closer look into the charges being brought against Manafort and Gates. They are as follows:
"In furtherance of the scheme, Manafort used his hidden overseas wealth to enjoy a lavish lifestyle in the United States without paying taxes on that income."
"Manafort also used these offshore accounts to purchase multi-million dollar properties in the United States."
"Gates aided Manafort in obtaining money from these offshore accounts to pay for his personal expenses."
"Manafort and Gates repeatedly provided false information to finanicial bookkeepers, tax accountants, and legal counsel, among others."
What Happens Now?
As the press covers the indictment of Manafort and Gates, Democrats have eagerly shared their take on the matter. Senate Minority leader Chuck Schumer made the following statement moments ago:
"These reported indictments show that the special counsel's probe is ongoing in a very serious way. The rule of law is paramount in America and the investigation must be allowed to proceed unimpeded."
House Minority leader Nancy Pelosi linked the indictment to the unproven theory that Russia meddled in last year's election:
"Even with an accelerating Special Counsel investigation inside the Justice Department, and investigations inside the Republican Congress, we still need an outside, fully independent investigation to expose Russia's meddling in our election and the involvement of Trump officials. Defending the integrity of our democracy demands that Congress look forward to counter Russian aggression and prevent future meddling with our elections."
Many Americans have taken to social media to share their thoughts on the indictment of Manafort and Gates. For the most part, partisanship is determining various opinions.
Democrats and progressives view the indictment as proof of allegations that Russia meddled in last year's election. Manafort's service as the President's campaign manager only further promotes this view in their eyes.
However, conservatives have a different outlook. To them, Manafort's indictment gives no credence to any Russia collusion theories. Factually speaking, the charges are unrelated to last year's campaign. Moreover, right wingers feel the media will use Manafort's indictment as a tool to smear President Trump.
Additional updates will follow this story as new developments arise.