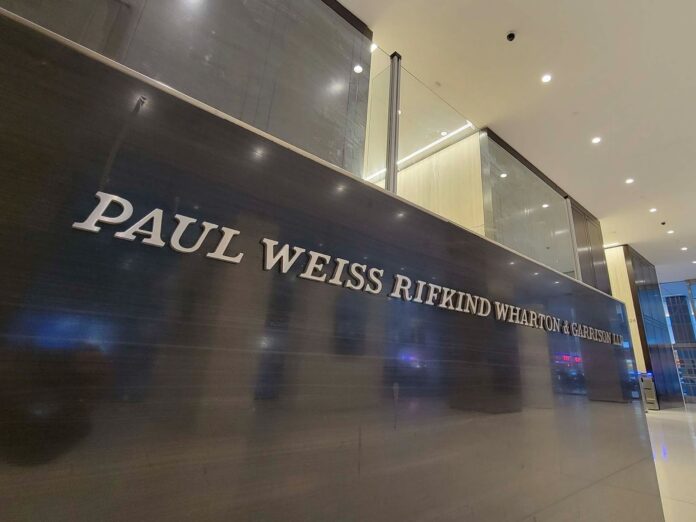 In a move comparable to a star football team snagging the best players from their rivals, Paul Weiss made waves Monday, announcing the addition of 13 top-tier partners from both Kirkland & Ellis and Linklaters. This monumental shift aims to bolster the firm's private equity services, stretching its influential tendrils across New York, London, and a soon-to-launch Los Angeles hub.
Leading this high-profile group are Kirkland champions Neel Sachdev and Roger Johnson. They now reign as co-leaders of the Paul Weiss London division. Meanwhile, the dynamic Eric Wedel, heralded as the "preeminent private equity finance lawyer on the West Coast" by Paul Weiss chairman Brad Karp, will assume responsibilities in New York and also steer the unveiling of the LA office.
Paul Weiss 13 Partners : West Coast Ambitions Solidified
Wedel's entry, according to Karp, is akin to a puzzle piece perfectly fitting into Paul Weiss's expansion plans. The upcoming LA establishment is envisioned to synergize with the firm's San Francisco branch, strengthening their grip on West Coast private equity pursuits.
 London's Landscape Transformed
It's not just the American legal scene experiencing this seismic shift. London, too, is feeling the ripples. Paul Weiss has enlisted a formidable London team, including standout partners like Matthew Merkle and Deirdre Jones from Kirkland and William Aitken-Davies from Linklaters. Karp, in a testament to their prowess, emphasized the unparalleled impact these legal giants will imprint on the firm's European private equity platform.