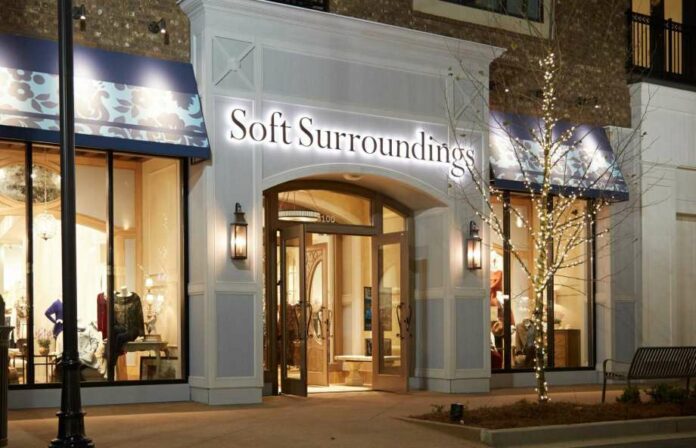 In a whirlwind of retail market fluctuations, Soft Surroundings, a titan in women's apparel and accessories, has taken a stunning turn, filing for Chapter 11 protection in Texas. Saddled with a staggering $68.9 million debt, the St. Louis gem is now weaving a plan to shutter its physical storefronts and transition its thriving online empire to the retail magnate, Coldwater Creek.
The company's executive chair, Bridgit Lombard, likened the company's trajectory to a phoenix, saying, "This will allow us to adapt, restructure and emerge more resilient, ensuring the longevity of the beloved Soft Surroundings brand for our customers and partners."
Soft Surroundings store closure : A Quick Dive into the Financial Labyrinth
Soft Surroundings' situation has the complexity of a mystery novel. They've secured a robust $18 million in debtor-in-possession financing through Gordon Brothers, who'll also orchestrate the finale of the company's store chapters, as per court declarations.
Journeying back to its roots, Soft Surroundings commenced its venture in 1999 as a catalog business, blossoming into a retail sensation by 2005. From apparel to beauty, they spread their wings to 44 retail outlets in the U.S., employing a commendable force of 646 individuals. But as is the paradox of life, with ups come downs. They're currently shackled with loans amounting to $14.7 million and $54.2 million, due in July 2024 and June 2026, respectively. The principal puppeteer pulling the strings? Brentwood-owned funds.
The COVID Conundrum and the Financial Freefall
In a twist straight out of a suspense novel, Chief Restructuring Officer Curt Kroll painted a gripping picture of Soft Surroundings' predicament. Pre-COVID, the company boasted a robust lineup of 80 stores. But as the pandemic cast its long shadow, they borrowed $35 million in 2020, hopeful of weathering the storm.