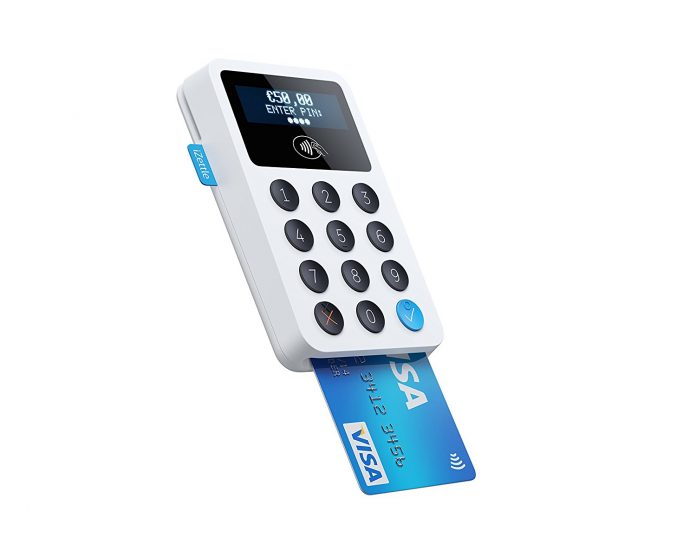 PayPal Holdings, Inc. decided to buy financial technology startup iZettle from Sweden. This is the largest purchase by PayPal as they paid $2.2 billion.
This purchase will allow the online payment provider from California to expand into the retail terminal business in global markets. It is now going to compete with Jack Dorsey's company, Square, Inc. Dorsey, of course, is also the CEO of Twitter.
Quick Expansion
iZettle's headquarters are in Stockholm. The company had plans to go public. The company offers small businesses credit card readers. Businesses can use the readers to make their tablets or smartphones into payment registers. Currently, the company is present in 12 countries in Europe and Latin America. The company also offers other services to help customers manage their business better.
PayPal operates in 200 countries. By joining forces with PayPal, iZettle will be able to accelerate their expansion quickly. The company announced that they will aggressively expand into the U.S. market very soon.
PayPal's shares rose on Nasdaq by 2.4 percent. Square was up 0.05% after midday on the New York Stock Exchange.
PayPal and iZettle
Jacob de Greer, CEO and co-founder of iZettle, will still lead the business. They are expecting to process over $6 billion in payments this year. If this happens, they expect total revenue of $165 million.
SimilarWeb is a measurement company. According to them, iZettle is currently driving more traffic through their sites than Square does in countries where they are active.
PayPal separated from online marketplace eBay back in 2015. Since then, the company reshaped itself from processing online transactions for eBay to offering digital payment services. Some of the services that PayPal offer are transfers between customers and merchants. They also lend small businesses money.
PayPal is aggressively expanding through purchases and partnerships with technology companies and large banks. Their partnerships include JPMorgan Chase & Co, America Corp, Facebook, Inc., and Apple, Inc.
Questions from the American Public:
Is there a negative side to PayPal's entrance into the digital card reader industry?
As PayPal expands, will they continue to provide transfer services between individuals?
Will the new readers allow people to pay businesses from their PayPal balances?