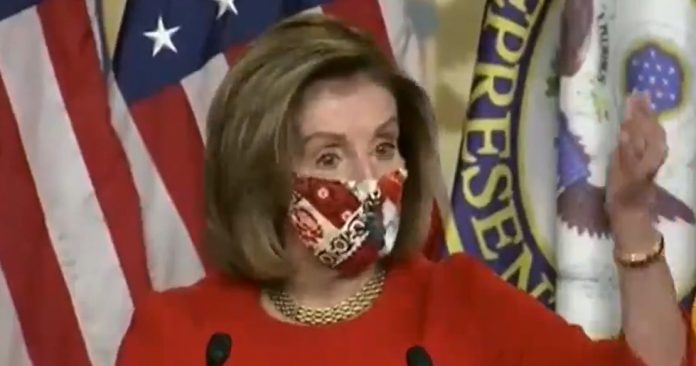 House Speaker Nancy Pelosi has just admitted that she stalled coronavirus relief for months and is "proud" of where everything ended up.
She got into a verbal jousting match with reporters on Friday over the way she handled the negotiations after she dropped her demand for a $2 trillion relief package and settled on something around half that size that does not include stimulus checks.
"Perhaps you missed what I said earlier. Joe Biden pledged to crush the virus," the Speaker snapped at a reporter. She said that Joe Biden, if he survives the legal challenges of President Donald Trump, wants to pass an even bigger bill when he is sworn in as president.
Nancy Pelosi admits it was her "decision" to block coronavirus relief for months pic.twitter.com/iHhVFTwrD1

— Steve Guest (@SteveGuest) December 4, 2020
"Don't characterize what we did … as a mistake," she said of her decision to hold out for months to get near a $2 Trillion deal only to settle for a deal just under $1 trillion. "It was a decision, and it's taken us to a place we can do the right thing. … I'm very proud of where we are."