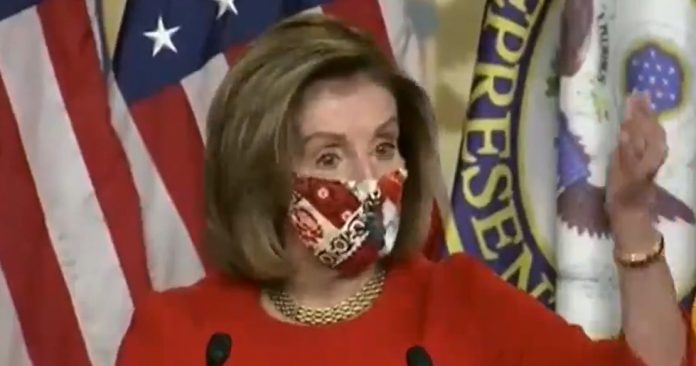 House Speaker Nancy Pelosi urged President Donald Trump to convince Sen. Majority Leader Mitch McConnell and House Minority Leader Kevin McCarthy to agree to $2,000 stimulus payments for Americans.
Pelosi's plea to the President on Twitter was originally spurred by Trump's surprise address to the nation on Tuesday night when he threatened to veto the $900 billion COVID-19 relief package, which included $600 stimulus payments to Americans.
Mr. President, sign the bill to keep government open! Urge McConnell and McCarthy to agree with the Democratic unanimous consent request for $2,000 direct payments! This can be done by noon on Christmas Eve!

— Nancy Pelosi (@SpeakerPelosi) December 23, 2020
"Send me a suitable bill or else the next administration will have to deliver a COVID relief package and maybe that administration will be me and we will get it done," Trump said about the bill.
House and Senate Democrats have by-and-large jumped onto the President's demand to increase stimulus payments to $2,000. Rep. Alexandria Ocasio-Cortez tweeted in support of Trump's move, saying:
"Let's do it. @RashidaTlaib and I already co-wrote the COVID amendment for $2,000 checks, so it's ready to go. Glad to see the President is willing to support our legislation. We can pass $2k checks this week if the Senate GOP agrees to stand down."