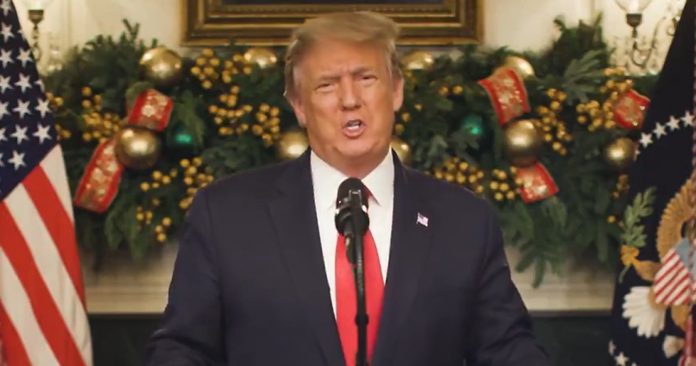 President Donald Trump dropped the hammer on Congress and has demanded a significant amount more for average citizens in the new stimulus package.
On Sunday the House and Senate passed a stimulus bill full of foreign aid but with only a $600 stimulus check for American citizens and no retroactive unemployment.
On Tuesday President Trump threatened to veto the bill and demanded Congress send him a bill back that includes $2,000 stimulus checks.
Statement by Donald J. Trump, The President of the United States

Full Video: https://t.co/avKfYctPAD pic.twitter.com/i8IMLhH53Q

— Donald J. Trump (@realDonaldTrump) December 23, 2020
The president posted a video to his Twitter page and said it had "taken forever" to get the legislation passed and said that what they had was a "disgrace'."
"Send me a suitable bill or else the next administration will have to deliver a COVID relief package and maybe that administration will be me and we will get it done," Trump said.
House Speaker Pelosi responded to the president in a tweet and said "Republicans repeatedly refused to say what amount the President wanted for direct checks.