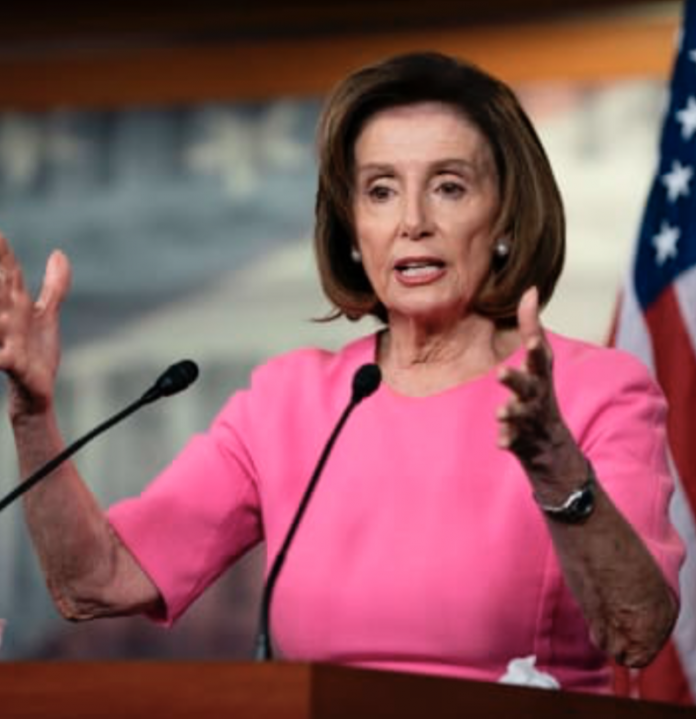 Reception towards President Trump's coronavirus response continues to come in a mixed bag. While many politicians on both sides of the aisle have praised the president, not everyone has positive feedback.
One of President Trump's harshest critics is House Speaker Nancy Pelosi. The Speaker continues to assert that Trump hasn't acted in the proper ways and waited too long to take action against COVID-19. Interestingly enough, these assessments come as Pelosi seeks to pass a fourth coronavirus package, one with extremely left-wing proposals.
Earlier today, the House Speaker renewed her attacks on Trump while interviewing with MSNBC.
Reviewing Pelosi's Latest Censure on Trump's Coronavirus Response
While certain Democrats go after the president and assert that he waited too long to tackle COVID-19, Republicans are pushing back. Many on the right have reminded Pelosi of Democrats' laser focus on impeachment towards the beginning of this year. However, the House Speaker doesn't seem convinced.
During her MSNBC interview, Pelosi stated that pointing out Democrats' focus on impeachment signifies that Republicans can't do their jobs. Furthermore, the Speaker alleged that President Trump "didn't want to face the reality" of coronavirus.
Shortly prior, Pelosi also urged Trump, Leader McConnell, and other Republicans not to fault impeachment for delayed federal action against coronavirus.
The Flip Side
During Pelosi's time on-air, she cited coronavirus as "self-evident" and something that "most people" knew about. Yet, despite these claims, Democrats did not take any actions. Towards the beginning of 2020, the Democrat Party focused all their energies on an unsuccessful, deeply partisan impeachment. Pelosi's assertions could easily raise questions; if COVID-19 was truly so "self-evident", why didn't Democrats act accordingly?
At this point, playing the blame game and pointing fingers is not helpful. Coronavirus is here. Taking suitable and balanced actions to fight the virus without decimating the economy is deeply imperative.
Thus far, states across America are enacting more shelter-in-place orders and mandatory lockdowns. While such mandates have some support, they haven't escaped criticism from those concerned about the expansion of government.
Americans should continue to expect regular updates from President Trump and the coronavirus task force. These updates occur on a daily basis and from the White House.