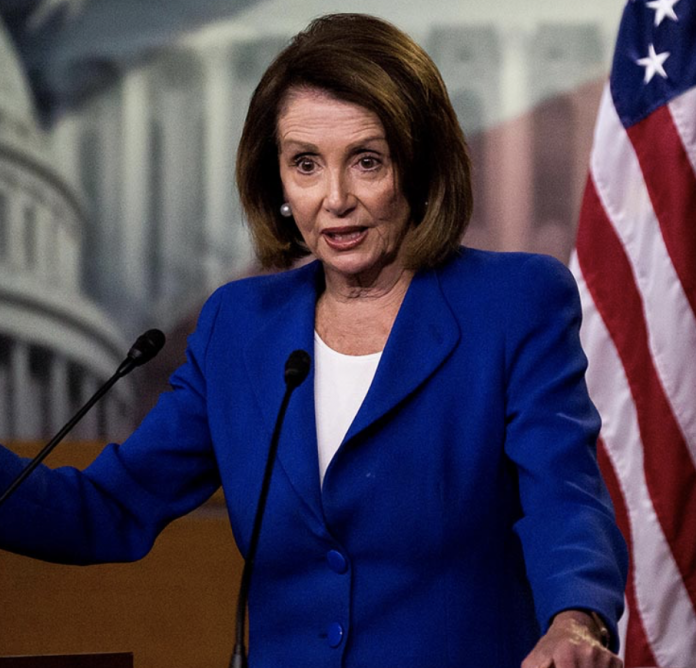 On Tuesday, House Speaker Nancy Pelosi urged Congressional Democrats to keep their focus on policy issues.
The plea from the House Speaker comes after the news that President Trump did not collude with the Russian government. Special counsel Robert Mueller concluded the probe on Friday and furthermore stated that no additional indictments will follow.
Reviewing the Remarks from the House Speaker
Pelosi urged her colleagues to keep their attention on decreasing healthcare costs and promoting left-wing agendas. Later in her remarks, the House Speaker also urged Democrats not to "become like" Republicans; these remarks directly related to the findings from the Mueller probe.
In Pelosi's own words:
"Be calm. Take a deep breath. Don't become like them. We have to handle this professionally, officially, patriotically, strategically."
The House Speaker then went on to note the indictments which did follow as a result of Mueller's nearly two-year probe.
"Some people are viewing it as a glass half-full, glass half-empty. I think half-full. There's so many indictments that came out of what he did. People will go to jail from what his investigation is about."
The Results of the Mueller Probe Findings
While the special counsel has officially ended his probe, it still continues to dominate headlines. Americans of all political leanings and backgrounds are weighing in with their own thoughts and feedback.
Many Democrats are not pleased with the findings from the Russia investigation whatsoever. The left-wing largely expected a declaration announcing Trump's guilt in colluding with the Russian government. This has not happened. This is not going to happen. As previously stated, Mueller has already affirmed that no additional indictments will follow.
As news of the investigation continues to trend in the press, Republicans are weighing in as well. Shortly after the findings, the president affirmed his innocence yet again. Likewise, many Trump supporters noted that the Mueller probe turned out to be a waste of taxpayer dollars.
Still, even in light of the investigation's results, not all Democrats are letting it go. Many believe that Trump is still guilty. Some have even stated that Mueller or Attorney General Barr may be covering up for the president.