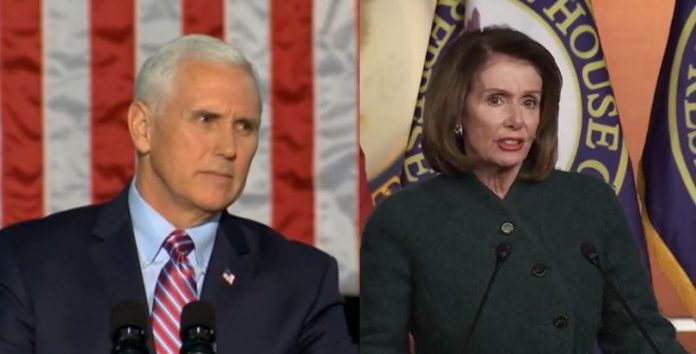 Vice President Mike Pence criticized House Minority Leader Nancy Pelosi for calling the $1,000 employee bonuses resulting from the GOP tax cut as "crumbs."
Pence said, "I heard Nancy Pelosi, before the tax cut was voted on, predicted economic Armageddon. It's just amazing to me that after this tax cut passes, three million Americans get another $1,000 in their pockets… She actually described that as crumbs."
He added, "If you're going to say that $1,000 is crumbs, you live in a different world than I'm living in." He went on to say that having another $1,000 in his pocket at the end of the year means Christmas. It also means "a little something extra for Mrs. Pence."
The Vice President made the statement during the first day of the GOP policy retreat at The Greenbrier resort.
On January 11, Pelosi said the bonuses American workers are receiving are insignificant compared with the billions corporations are getting.
"In terms of the bonus that corporate America received, versus the crumbs that they are giving to workers to kind-of put the schmooze on, [it] is so pathetic," according to Pelosi.