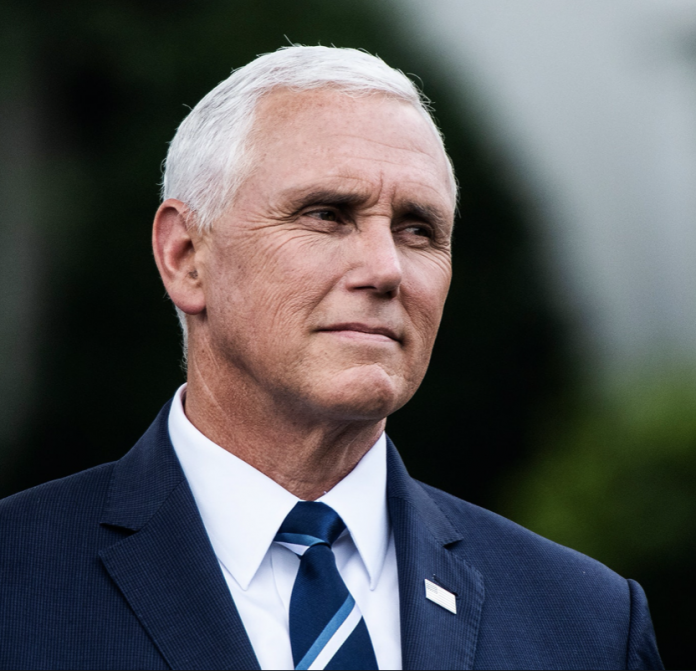 As the 2020 presidential election goes on, concerns about censorship of conservatives via social media platforms have surged. In response, Vice President Mike Pence assured conservative audiences of the Trump administration's commitment to preserving free speech.
Conservatives, Trump supporters, and other right-wingers have reported experiences of online censorship. And tech giants like Google, Facebook, Twitter, YouTube, and Instagram each continue to face accusations of online censorship.
Video demonetizations of conservatives, along with tanked analytics, shadowbanning, and even outright account suspensions are just the tip of the allegations.
Earlier this week, Vice President Mike Pence sat down for an interview with Breitbart News Daily. During this time, the vice president confirmed the Trump administration's commitment to free speech across the board.
A closer look at Pence's interview with Breitbart News Daily
During a sitdown with Alex Marlow, Breitbart's editor-in-chief, the vice president affirmed free speech as "the bedrock of American democracy." Pence also pointed out that our nation's Founding Fathers included freedom of speech within the First Amendment due to its importance.
Pence also responded to Marlow's question about how he and President Trump are "reacting" to the censorship of certain healthcare professionals, such as the controversial viral video by America's Frontline Doctors.
The vice president informed Marlow and Breitbart's audience that the Trump administration will continue working to prevent online censorship. Pence then noted that the U.S. Justice Department is presently conducting "a broad antitrust review of big tech."
Finally, the vice president explained that between now, the 2020 presidential election, and in the next four years, the Trump administration shall preserve freedom of the press and free speech.
What's causing online censorship of conservatives?
Reports of conservatives experiencing online censorship are not new by any stretch of the imagination. These reports have been around for years; although, there seems to be a surge amid the 2020 presidential election.
Many conservatives believe that censorship via big tech is a deliberate move to hand the election over to Biden. Silicon Valley's liberal leanings are no secret. Furthermore, online censorship seems to be something that right-wingers are facing almost exclusively.
There are no reports of liberal news sites being filtered out of Google search results, however, the same point is not true for conservative publications.
Social media giants continue to maintain that they are not actively censoring conservatives, despite contrary evidence.
————————————————–
Have a story you want USA Herald to cover? Submit a tip here and if we think it's newsworthy, we'll follow up on it.
Want guaranteed coverage? We also offer contract journalism here.  Just be sure you're comfortable giving up editorial control, because our journalists are dogged and will follow the story through to it's conclusion. The story will be published to our exacting standards, without regard for your preferred slant.
Want to contribute a story? We also accept article submissions — check out our writer's guidelines here.