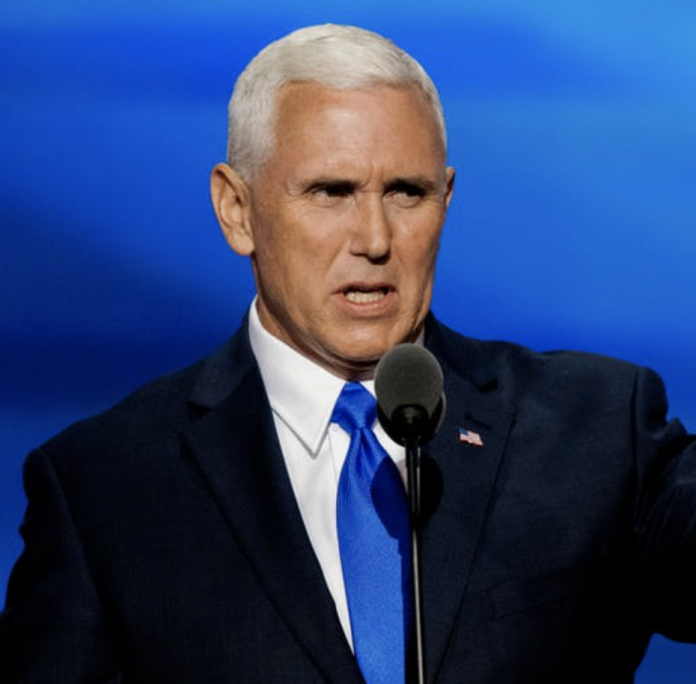 Earlier this week, the state of Arizona declared a national emergency. Governor Ducey sent the National Guard to the border due to the crisis underway and its subsequent impacts.
Earlier today, the Texas attorney general sued President Biden over the coronavirus transmission risk posed by the Southern border crisis. For weeks upon weeks now, the GOP has urged the Biden administration to fix the border crisis; however, the crisis remains ongoing and now states are forced to pick up the federal government's slack.
On Wednesday, former Vice President Mike Pence weighed in on the Southern border crisis in a scathing opinion piece published by The Daily Signal.
The former vice president on the Southern border crisis
In Pence's article, he noted the Trump administration's success in not only securing the Southern border, but also significantly reducing illegal immigration.
The former vice president then explained that within "three short months," Biden reversed all the positive developments at the border; Pence also pointed out that Biden's policies have engendered surges in illegal immigration. Human smugglers and more crimes against Americans living near the Southern border are on the rise as well.
After noting the consequences of the border crisis, Pence stated that it's an offshoot of "progressive policies" from Biden, Harris, and other Democrats. Finally, the former vice president stated that Democrats can end the Southern border crisis by bringing back "commonsense border enforcement"; this largely involves allowing ICE and Border Patrol officials to do their jobs.
Radio silence from President Biden
At this time, the president has not responded to the op-ed from Pence. Biden also has yet to respond to the lawsuit against him from the Texas attorney general.
Republicans have grown increasingly critical of Biden as the border crisis gets worse. Former President Trump recently weighed in on the matter as well; according to Trump, the border's current condition is a result of Biden not leaving things as they were when he first came into office.
Some voters with loyalty to the GOP are hopeful that Biden's poor management of the Southern border ultimately helps Republicans retake the Senate and House majorities.