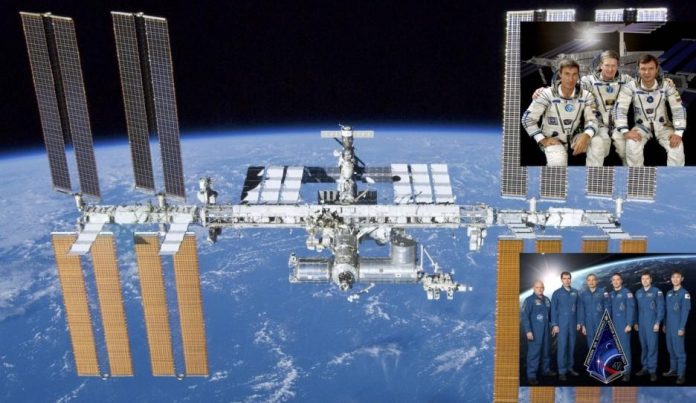 Russia will abandon its partnership role in the International Space Station (ISS) in 2025. Russia claims that the current ISS is getting too old and may become unsafe. And they aren't comfortable sending its astronauts there. They will wind down the ISS partnership.
This marks the end of one area of cooperation with the West. Instead, it looks like a new space race. And now Russia announces they will have their own space station by 2030.
The AP reports Rogozin said, "first core module of the new Russian orbital station is in the works." The Russian space boss said Tuesday that Energia, the Russian state-owned aerospace corporation, is working on the project. And his post included a video of Energia workers working on the project.
Russia aims to launch its own space station
Dmitry Rogozin, head of the Russian space agency, Roscosmos, announces that leaving the ISS will allow Moscow to focus on launching its own station by 2030. "We are beginning negotiations with our NASA partners, we are formalizing them now," he said Wednesday, according to the Financial Times.
 "It does not mean that the station will be scrapped and dumped into the ocean immediately after 2025. We will simply hand over the responsibility for our segment to the partners." 
Russia is blaming the space station's age and lack of future functionality, as reasons, it might depart.
The space agencies of Europe, Japan, and Canada have contributed new modules and also provided astronauts for the station. 
But it was the U.S. and Russia that formed the first ISS partnership in 1998. Together they launched the ISS. And it is the biggest structure humans ever put into space orbit. It has been occupied without interruption since Nov. 2, 2000. And over 250 visitors from 18 countries have spent time on the ISS.
Russia and China Partnership 
Earlier this year, Russia and China signed a Memorandum of Understanding. And they agree to build a base together, which will be located on or orbit the moon. The International Lunar Research Station (ILRS) will be a "comprehensive scientific experiment base built on the lunar surface that can carry out multi-disciplinary and multi-objective scientific research activities including exploration and utilization, lunar-based observation, basic scientific experiment and technical verification, and long-term autonomous operation."
In the meantime, the European Space Agency (ESA)  initiative is expecting to report this summer. In an effort, to keep up with Russia, China, and others the "ESA defines elements of future European space transportation solutions." Right now America's SpaceX is winning the space race and everyone is trying to compete. 
—————————-
Have a story you want USA Herald to cover? Submit a tip here and if we think it's newsworthy, we'll follow up on it.
Want to contribute a story? We also accept article submissions — check out our writer's guidelines here.