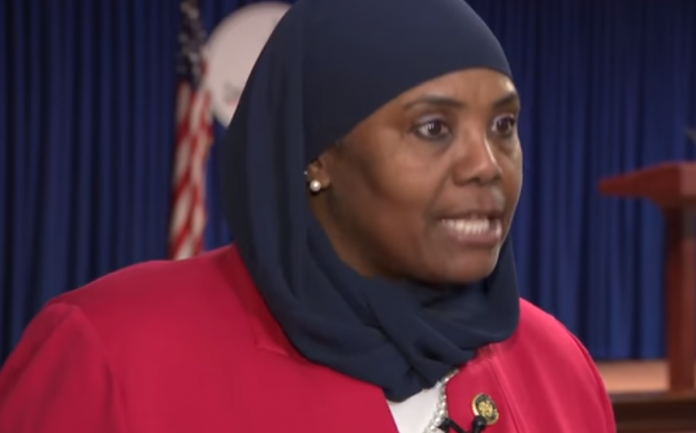 Pennsylvania Attorney General Josh Shapiro sued a state lawmaker for allegedly stealing money from a non-profit organization dedicated to helping people with chronic mental illness, intellectual disabilities, substance abuse disorders, the homeless, seniors, and children.
According to AG Shapiro, State Rep. Movita Johnson-Harrell of Philadelphia stole more than $500,000 from Motivations Education & Consultation Associates (MECA). She is the founder of the non-profit organization.
Rep. Johnson-Harrell spent charitable funds for personal use
The Attorney General's investigation found that Rep. Johnson-Harrell spent MECA's money for personal expenses including vacations, designer clothing, luxury car payments real estate purchases, past-due mortgage payments and other personal expenses.
The state lawmaker's illegal scheme involved several properties located at Powelton Avenue, Tioga Street, North 52nd Street, Parkside Avenue, and Elmwood Avenue in Philadelphia.
She also used MECA's money to pay for the following:
$5,500 on multiple fox fur coats,
$16,000 on vacations to Mexico (twice), Atlanta, and Ocean City, MD,
$2,065.95 to cover past-due Porsche payments,
$6,976 for designer clothing,
$3,000 for an overdue IRS tax bill,
$3,830 in tuition for relatives,
$3,200 to Philadelphia Gas Works,
$4,741.20 for City of Philadelphia taxes, and
$7,979.54 to cover a restitution payment for a 2014 criminal conviction where Johnson-Harrell failed to pay unemployment compensation tax
AG Shapiro charged Rep. Johnson-Harrell with theft by unlawful taking, theft by deception, perjury, tampering with public records, and reporting by candidate and political committees.
AG Shapiro reiterates "no one is above the law"
In a statement, AG Shapiro said, "When corruption erodes the trust that is built between governmental entities and citizens, no one wins. I've said time and time again as Attorney General that no one is above the law, no matter their position of power. And today is no different."
He added, "While Johnson-Harrell was lining her pockets with MECA funds, MECA's residents were living in squalor."
Rep. Johnson-Harrell took responsibility for her wrongdoings and plans to plead guilty. She also agreed to resign from the Pennsylvania House of Representatives on December 13, according to AG Shapiro.