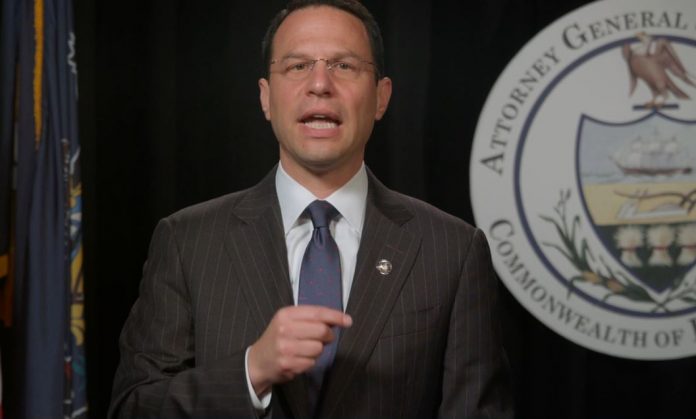 Pennsylvania Attorney General Josh Shapiro criticized Catholic dioceses in the state over a plan to establish a compensation fund for victims of clergy sexual abuse.
Earlier this year, Shapiro released a Grand Jury report detailing the horrifying and widespread child sexual abuse by Catholic priests in six dioceses in Pennsylvania. The report also described how the leaders of the Catholic Church committed systemic cover-up to avoid scandal.
Victims of clergy sexual abuse deserve to obtain justice in court
On Thursday, the state Attorney General said the Catholic dioceses' proposed compensation fund means acknowledgment of the findings in the Grand Jury report. However, he rejected that the proposal and stated that the victims of clergy sexual abuse deserve to obtain justice in court as recommended by the Grand Jury.
In a statement, Shapiro said, "It's now clear that the Dioceses acknowledge the Grand Jury accurately unearthed horrific and extensive abuse and cover up and, as a result, victims deserve compensation no matter when their abuse happened." However, the Grand Jury recommended that victims deserve their day in court – not that the church should be the arbiter of its own punishment."
Pennsylvania lawmakers must pass Grand Jury's legislative recommendations
In addition, Shapiro said, "These undefined compensation funds do not give a pass to lawmakers – the Legislature should return to Harrisburg, do their jobs and pass the Grand Jury's four reforms."
In September, the Pennsylvania House passed SB 261, which allows victims of child sexual abuse from decades ago to file lawsuits against their abusers. However, the state Senate passed failed to pass the legislation.
Republican Senate President Pro Tempore Joe Scarnati opposed a provision of the bill creating a two-year window for past victims of child sexual abuse to file civil lawsuits against their perpetrators. Scarnati proposed the establishment of a Victims Compensation Fund.
On Thursday, the Archdiocese of Philadelphia announced the launching of an Independent Reconciliation and Reparation Program (IRRP) to provide financial support to victims of clergy sexual abuse.
According to the Archdiocese, an Independent Oversight Committee will monitor the program.