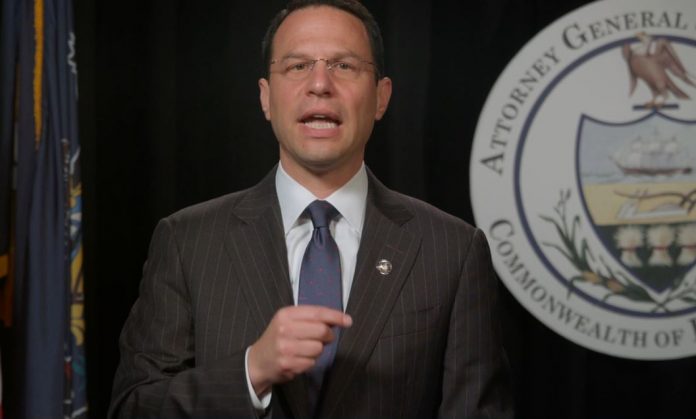 Pennsylvania Attorney General Josh Shapiro warned consumers of scams related to a recent settlement with Career Education Corporation (CEC).
Earlier this month, CEC agreed to waive collection of $493.7 million in student debts to settle a multistate investigation into its alleged deceptive recruitment and enrollment practices.
In Pennsylvania alone, 12,600 students who attended schools affiliated with CEC such Sanford-Brown and Le Cordon Bleu will benefit from the settlement. Pennsylvanians eligible for student debt forgiveness will receive notifications from the company within the next six weeks.
Unfortunately, scammers saw the CEC settlement as an opportunity to make money by misleading consumers and obtaining their personal information.
A number of Pennsylvanians reported to the Office of Attorney General's Bureau of Consumer Protection that likely scammers contacted about the CEC settlement.
Shapiro tells consumers to "be careful with their personal information"
On Wednesday, Shapiro advised consumers not to give any personal information such as their social security number or respond to scams.
In a statement, the state attorney general said, "My Office is committed to protecting Pennsylvanians from unscrupulous business practices and we are pleased our settlement with this for-profit college will return money to consumers and cause this company to change its behavior."
Additionally, Shapiro stated, "At the same time, there are scam artists seeking to take advantage of consumers by falsely offering to help them – knowing that people may have read the news about this settlement and are likely to believe their scam is legitimate. I'm warning consumers to be careful with their personal information and contact my Office if they think they are being taken advantage of."
Tips to avoid scams
The Office of the Attorney General provided the following tips to help consumers avoid scams:
These entities often portray themselves as a necessary middleman that have experience in obtaining debt relief, however, consumers can seek relief on their own and without having to make any payments to a third party.
Consumers will not be asked to pay a fee to anyone related to this settlement.
Consumers should not give away their FSA ID, social security number, or other personal information.  Some scammers claim they need your FSA ID to help you, but be fooled and don't share it with anyone. Dishonest people could use that information to get into your account and take control of your personal information.