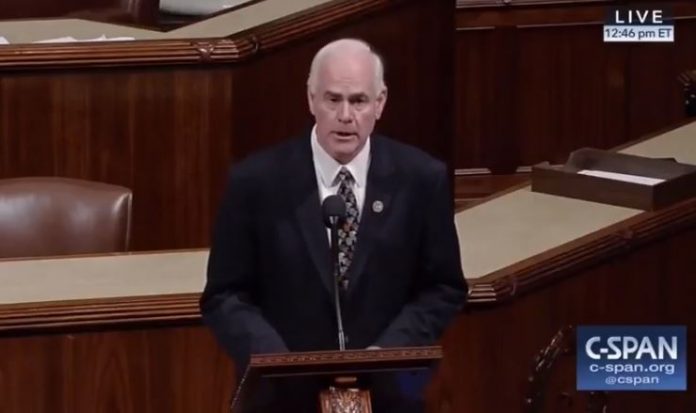 U.S. Congressman Patrick Meehan of Pennsylvania is not running for another term. The lawmaker is facing sexual harassment allegations, by a former aide whom he described as a "soul mate."
The Office of House Speaker Paul Ryan confirmed that Cong. Meehan will not seek re-election this year. The Pennsylvania representative decision came amid calls for his resignation. His fellow Republicans are convinced that it would be difficult for him to win an election because of the scandal.
On January 20, the New York Times reported that Cong. Meehan settled a sexual harassment complaint using taxpayer money. Alexis Ronickher, the lawyer representing the accuser, said the allegations against the congressman are "serious" and "well-grounded."
Cong. Meehan explains his use of the term soul mate
In a letter to his campaign chairman, Cong. Meehan, "Unfortunately, recent events concerning my office and the settlement of certain harassment allegations have become a major distraction. I need to own it because it is my own conduct that fueled the matter."
According to the congressman, he prayed and consulted his family about the issue and decided to not seek reelection. Cong. Meehan represents the 7th district of Pennsylvania.
In his letter, Cong. Meehan also explained why he used the term "soul mate" to describe his former aide. He wrote, "I truly didn't even consider or understand the full implications of the use of that term.  Quite simply to me a soul-mate means a uniquely close person who is joined with you on a daily basis, in which you both share the routine successes and strains of a work day."
Additionally, the lawmaker denied using the term to suggest a romantic relationship with the former aide. He pointed out that he was just trying to answer a "very difficult and probing questions" honestly.
Pennsylvania GOP Chairman says Cong. Meehan made the right decision
Val DiGiorgio, the chairman of the Pennsylvania Republican Party, commented that Cong. Meehan "made the right decision." He also described the congressman's decision a "sad ending."  According to him, Cong. Meehan is a "dedicated public servant" whose career is noteworthy.
On the other hand, National Republican Congressional Committee (NRCC) Chairman Steve Stivers expressed disappointment with the circumstances that lead to Cong. Meehan's retirement. However, he emphasized, "We must always hold ourselves to the highest possible standard — especially while serving in Congress.
In addition, Cong. Stivers said, "I am confident that the voters of Pennsylvania's 7th District will elect a strong conservative who will represent their values."