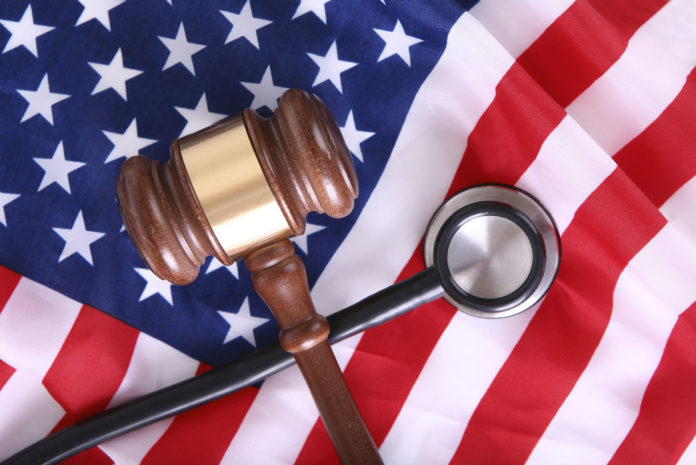 The Attorney Generals (AGs) of New York and Minnesota sued the Department of Health and Human Services (HHS). The AGs alleged that the agency's decision to abruptly cut over $1 billion funding for Basic Health Program (BHP) is unlawful.
New York and Minnesota are the only states that operate BHPs. The program in both states collectively provides health insurance coverage to more than 800,000 residents.
New York created its BHP under the Affordable Care Act (ACA). It is called Essential Plan and its funding comes primarily from the federal government. A significant number of low-income New Yorkers depend on the program.
Defending vital funds for low-income residents
In a statement, New York AG Eric Schneiderman said, "The Essential Plan is a lifeline for over 700,000 low-income New Yorkers. The abrupt decision to cut these vital funds is a cruel and reckless assault on New York's families – and we will not allow it."
Additionally, the AG Schneiderman said, "We're suing to defend these vital funds and the quality, affordable health care they ensure for New Yorkers."
On the other hand, Minnesota AG Lori Swanson said, "For each dollar Minnesota sends to Washington D.C., we get just 53 cents back. This lawsuit seeks to avoid Minnesota losing hundreds of millions of dollars of payments in the coming years."
HHS funding cut will cause devastating injury to New York & Minnesota
In the lawsuit, the AGs, their states received emails from the HHS on December 21, 2017. The agency indicated that it will not pay the $266 million due to New York and $32 million due to Minnesota. Those amounts are for the states' BHP expenses for the first quarter of 2018.
The HHS' reason was the federal government's decision in October last year to stop making CSR payments to insurers offering QHPs on exchanges. There is a separate lawsuit challenging that earlier decision.
New York and Minnesota immediately submitted alternative proposals to the HHS to preserve most of the federal funding.  However, the agency did not consider their proposals, which replicated the marketplace experience of other states.
The AG's argued that the federal law requires HHS to consider alternatives to minimize harm to states due funding cuts. According to them, agency's decision to terminate BHP funding "inflicts direct and potentially devastating injury on the states."
Additionally, AGs Schneiderman and Swanson said HHS "failed to abide by the mandatory notice-and-comment process for amending an existing rule." It did not provide a reasonable explanation for suddenly reducing BHP payments to the states by over $1 billion annually.
Furthermore, the agency made a mistake by not considering and adopting the alternative proposals submitted by New York & Minnesota.
Finally, the AGs emphasized that the agency's reason that it lacks statutory authorization to pay the CHR component of its BHP payments is meritless.
The AGs are requesting the court to compel HHS restore the states' BHP funding as required by the federal law.