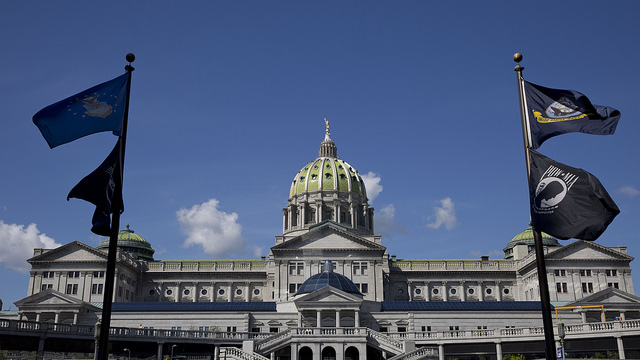 Pennsylvania will start cracking down nuisance bars also known as "stop-and-go" liquor stores, which are causing problems in communities.
Today, Governor Tom Wolf signed a bill providing authority to the Pennsylvania Liquor Control Board (PLCB) to intensify inspections of establishments. The legislation also gives PCLB authority to immediately suspend the liquor license of establishments that harm communities.
According to Gov. Wolf he is proud to sign the legislation to help neighborhoods across the state prevent nuisance bars.
Legislation will help separate good from bad actors 
In a statement, the governor said, "This increased inspection authority will help us to separate good and responsible owners from the bad actors." The law will also significantly improve their ability to protect neighborhoods from bad actors.
Nuisance bars focus on "to-go alcohol sales." These establishments followed the law during the application process for a liquor license. After obtaining a license, they stop following requirements under the Liquor Code.
People are complaining that stop-and-go liquor stores cause problems including public drunkenness, public urination, litter, and disorderly conduct.
Legislation against nuisance bars is a bipartisan collaboration
State Representative Jordan Harris is the primary proponent of the measure to address the problem.
In a recent statement, Cong. Harris said, "While stop-and-go enforcement have always been a popular idea, it took a great amount of courage and political will to get it done.
Additionally, he noted, "There were a lot of sacrifices made to ensure these enforcement were put in place. None of this would be possible without the bipartisan and bicameral collaboration."
On Wednesday, Cong. Harris said they can start the process of eliminating nuisance bars from communities. He said, "This is just one of many steps to ensure the safety and serenity of our neighborhoods."
Furthermore, Cong Harris praised the courage and political will of his colleagues in passing the legislation. He said their actions "shows that we are on our way to lasting change."
On the other hand, State Sen. Vincent Hughes said stop-and-go alcohol stores have been disrupting Pennsylvania communities for decades.
According to him, the legislation is an aggressive, positive step forward to help neighborhoods combat crime. Sen. Hughes is the chairman of the Senate Appropriations Committee.