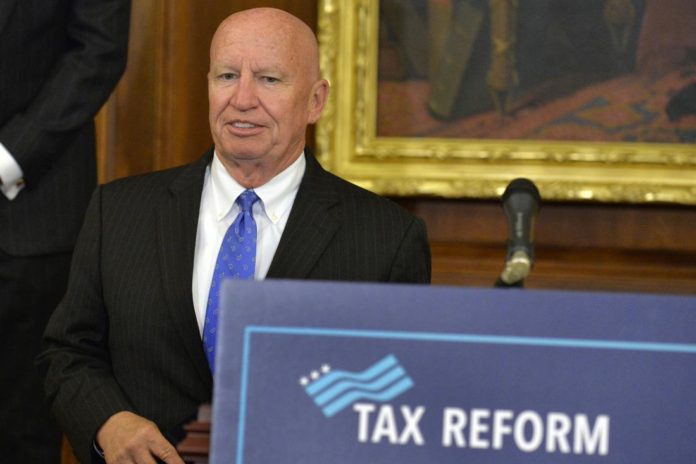 While the Russia investigation dominates news from Washington, the GOP tax bill is delayed as splits grow within the party. The much anticipated legislation was supposed to be released today, but that has been delayed until Thursday.
Tensions are "Very High"
A Politico source close to the tax debate said that tensions are running "very high." The House Ways and Means Committee is currently debating how to win over hold-out votes. The Committee was forced to delay the bill after a last-minute change left the bill hundreds of billions short. The proposed changed was to allow people from high-tax states to deduct property tax.
The original main area of contention is the proposed elimination of state and local tax deductions from federal taxes.
Tax Reform: Sticking to the Deadline
Meanwhile, the White House is growing impatient. Presidential economics advisor Gary Cohn apparently told Republican senators that they need to release a tax bill before Friday. President Trump is departing for Asia this weekend.
Some House Republicans, growing frustrated, started to draw parallels to their party's failed Obamacare repeal bid. "Anything that gets done in a cloak of secrecy is certainly not what an open and deliberative body should do," said Mark Meadows (R-N.C.). This seemed to be a reference to how Obamacare repeal was executed.
Who's Paying for What?
There is much confusion about how proposed tax cuts will be paid for. Any bill that's not deficit neutral will likely face intense opposition within the party. House Ways and Means Chairmen Kevin Brady has proposed pushing people out of 401(k) retirement accounts. Instead, as Brady wants, people will put their savings in Roth accounts which tax those contributions as they happen. This may end up feeling like a tax increase to many people, who will be thinking about what effects their wallet in the short term.
Another proposal that's sure to stoke controversy is to add extra taxes to foreign firms operating in the U.S. This raises the threat of tax retaliation from other countries.
Senator Orrin Hatch (R-UT), Senate Finance Chairman, was optimistic that the House would have a bill ready. "It's hard to do a tax bill and they're very good at it, I have total confidence in them," he said today.
In the meantime, House staffers will surely be working day and night until the week's end. Tax reform is must for the GOP and President Trump. They do not want to enter the 2018 election season with now major legislative achievements.