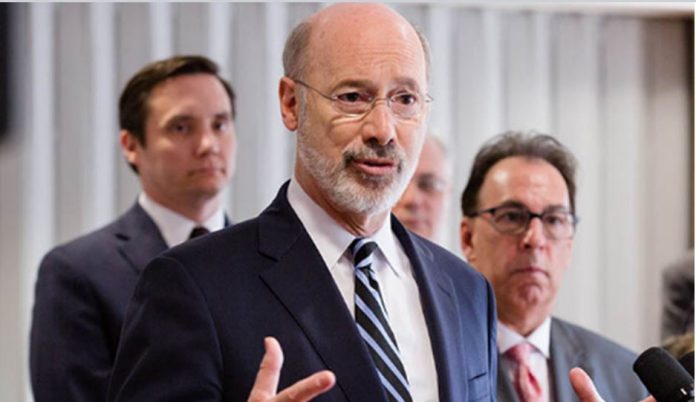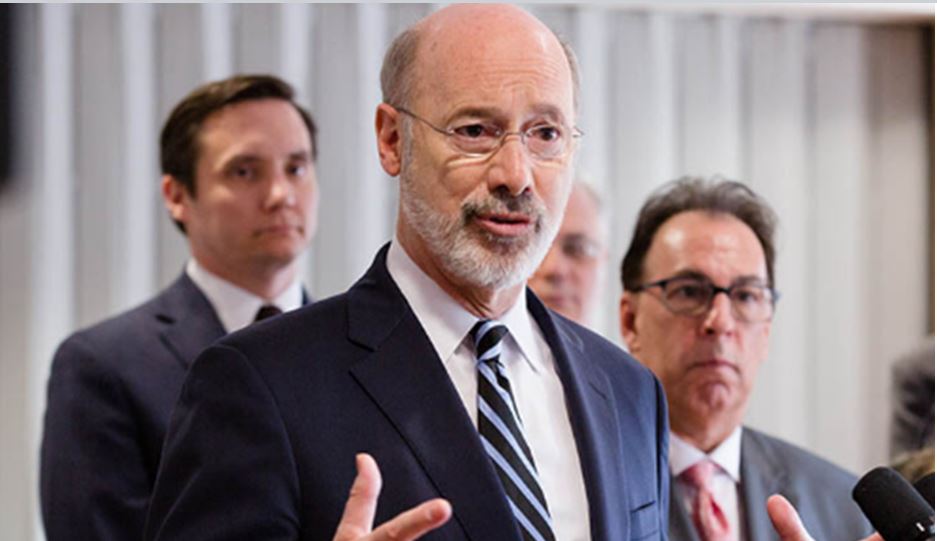 Pennsylvania Governor Tom Wolf introduced plans to improve the state's election system and to rebuild trust in Harrisburg.
The governor's 21st century voting reform plan includes allowing Pennsylvanians register and vote on the day of elections and modernizing the absentee voting rules. His plan also called for an end to gerrymandering and a limit to campaign contributions.
According to the governor's office, Pennsylvania has been on the wrong side of voting rights reform for decades. The state is a victim of outdated and unfair policies that make voting difficult. Special interests become very powerful and politicians less accountable under its current election policies.
In a statement, Gov. Wolf said, "We must have fair and accessible elections for all citizens from our rural communities to big cities."
Gov. Wolf's proposals to improve the election system in Pennsylvania
Under his plan, the governor is proposing a same day voter registration to eliminate barriers to voter participation. Eligible Pennsylvanians must be able to register and vote on the day of the election at their polling place.  State lawmakers already proposed legislation addressing the issue including Senate Bill 282, House Bill 101 and House Bill 94.
In addition, Gov. Wolf is proposing automatic voter registration. Eligible Pennsylvanians who gets a license from the Department of Transportation (DOT) or signs up for a public service should be automatically registered to vote unless they opt out. There are legislative proposals to implement automatic voter registration including Senate Bill 608 and House Bill 193.
Also, the governor wants to modernize the absentee ballot system. He believes it is 'archaic and out of touch with the lives of modern voters." Gov. Wolf wants to implement "no excuse" absentee ballots. Currently, only the disabled, sick, and those out-of-town Pennsylvanians can vote absentee in the state. The governor wants to allow citizens to vote absentee if it is the most convenient for them.
Furthermore, Gov. Wolf wants new campaign finance laws to limit contributions to candidates seeking elected offices. He also wants to implement sensible restriction on Political Action Committees (PACs) and strengthen reporting and disclosure requirements across the board. There are legislative proposals addressing these matters including Senate Bill 11) and House Bill 1332.
Moreover, the governor wants to eliminate gerrymandering/partisan politics from the legislative redistricting process. He supports the creation of an independent, bipartisan commission to draw future electoral maps. Senate Bill 22 and House Bill 722 are examples of legislative proposals to end gerrymandering.
"It's time to remove barriers to voting"
Gov. Wolf noted that lawmakers in Pennsylvania House and Senate championed the above reforms to modernize the state's voting laws. These reforms also "put the people of Pennsylvania back in control of our elections."
"It's time to remove barriers to voting, end gerrymandering, and curb special interests," he said.