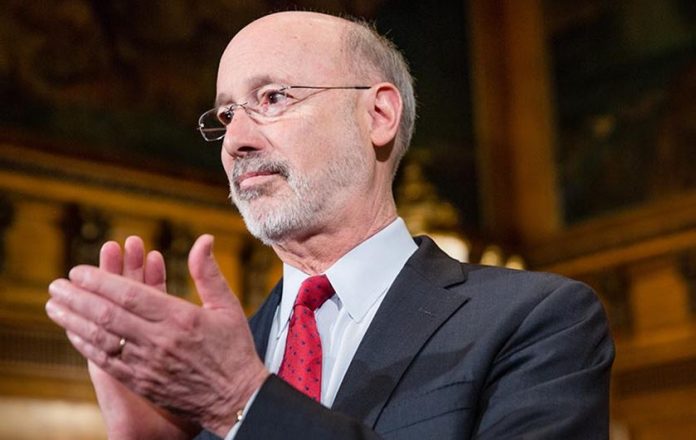 Pennsylvania Governor Tom Wolf praised the state legislature for passing the anti-hazing legislation. He is "proud" to sign it.
Last night, the legislature unanimously approved Senate Bill 1090 also known as the Timothy J. Piazza Anti-hazing Law. State Senator Jake Corman introduced the legislation to end hazing.
Corman named the bill after Tim Piazza, a student of Pennsylvania State University who suffered deadly falls after consuming too much alcohol during a fraternity hazing in February 2017.
In a video posted Twitter, Wolf said, "This bill is on my desk in no small part. Thanks to the leadership of Sen. Jake Corman and a bipartisan group of senators and members of the state House of Representatives."
In addition, he said, "It's an effort to make sure that our students in institutions of higher education are safe from hazing. This is going to help our students be safe. It's going to help our law enforcement officials who are responsible for the safety of our students. It's just a really a good bill and I'm proud to sign it."
In a separate statement, the governor stressed, "Hazing is counter to the experience we want for college students in Pennsylvania. We must give law enforcement the tools to hold people accountable and ensure schools have safeguards to protect students and curb hazing."
One of the "most significant reforms" to end hazing
Senate Bill 1090 will increase penalties for individuals involved in hazing. It also required schools to have policies and reporting procedures to prevent hazing. Additionally, it ensures that parents and students receive information regarding the matter. Furthermore, the legislation establishes clear-cut parameters on hazing organizations such as fraternities and sororities.
Meanwhile, Corman said, "This bill one of the most significant reforms in the country when it comes to bringing an end to hazing."
He added, "The Piazza family has shown great courage through the journey to see this plan to the Governor's desk. They have made changing the law in Pennsylvania – and nationally – their movement to ensure that Tim's death has not been in vain. When signed into law, good, meaningful reforms will come from their unspeakable tragedy."