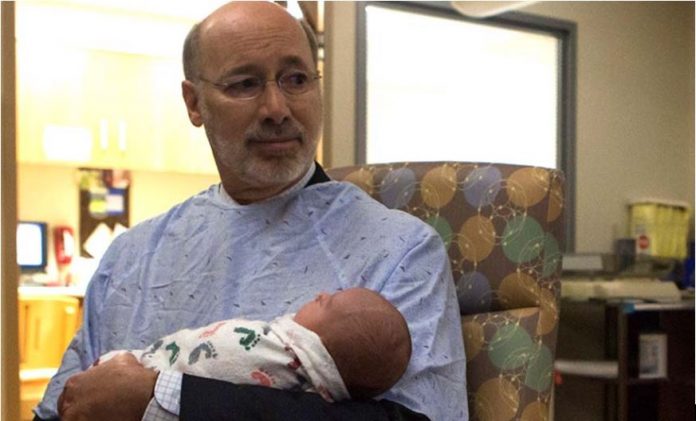 Pennsylvania Governor Tom Wolf signed into law a legislation to investigate and reveal findings related to maternal deaths.
House Bill 1869 authorized the creation of a Maternal Mortality Review Committee within the state's Health Department. The committee's primary objective is to collect and examine confidential information related to maternal health and release its findings. The bill is now called Act 24 of 2018.
Prior to the passage of the legislation, there is no mechanism to determine the cause of maternal deaths in Pennsylvania. The committee's findings can lead to systemic changes to reduce maternal mortality.
Pennsylvania has an alarming rate of maternal deaths
Gov. Wolf approved the legislation due to the increasing incidence of maternal deaths in Pennsylvania. Since 1994, the rate of maternal deaths in the state doubled, according to data from the Centers for Disease Control and Prevention (CDC).
In Philadelphia alone, 27.9 women per 100,000 live births died from 2010 to 2012, according to the city's Maternal Mortality Review Team.
In a statement, Gov. Wolf  said the rising maternal deaths in Pennsylvania is "alarming." "Establishing this committee will help take immediate action in determining the reasons for this phenomenon." He added that the committee will "help develop prevention mechanisms."
A serious public health issue
On the other hand, Pennsylvania Secretary of Health Dr. Rachel Levine said the increasing maternal mortality is a "serious public health concern."
Additionally, Dr. Levine said the committee will bring togather maternal health care stakeholders and other experts to determine the necessary measures to reduce the number of maternal deaths.
"We are committed to providing for the health, safety and well-being of Pennsylvania's mothers," said Dr, Levine.
Meanwhile. Rep. Ryan Mackenzie, commented, "Pennsylvania mothers deserve the best possible health care." He believes the committee will ensure the sharing of latest information on conditions and treatment options affecting expectant mothers with medical professionals statewide. Rep. Mackenzie introduced House Bill 1869.