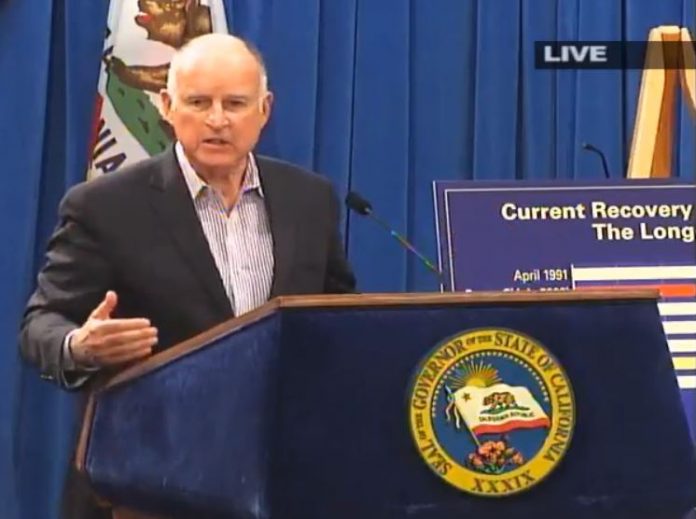 Gov. Jerry Brown released a revised California budget in which he set aside more money for education and the Rainy Day Fund.
During a press conference, Gov. Brown noted that California continues to recover from the Great Recession. However, he reiterated the importance of saving for another downturn.
In January, the governor proposed setting aside $3.5 billion (on top of the required 10% of tax revenues)  into the state's Rainy Day Fund.  At the time, he cited the fact that California experience ten recessions since World War II. Therefore, it is imperative for the state to prepare for the eleventh economic crisis.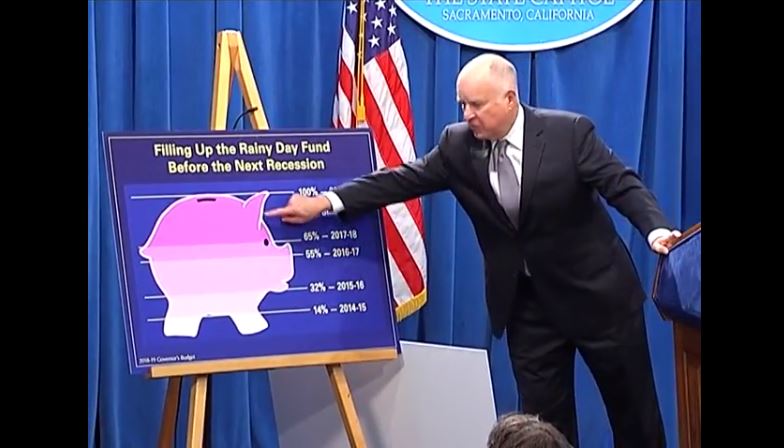 Gov. Brown is committed to saving for the future of California
On Friday, Gov. Brown said, "We're nearing the longest economic recovery in modern history, and as Isaac Newton observed: What goes up must come down. This is a time to save for our future, not to make pricey promises we can't keep. I said it before and I'll say it again: Let's not blow it now."
Under the revised California budget, Gov. Brown maintained his commitment to fill the Rainy Day Fund. He proposed an additional $3.2 billion into the fund, bringing the total to $13.8 billion by end of 2018-19.
The funding for education is $78.4 billion, an increase of 66% or $31 billion in seven years. The funding for K-12 schools will increase by around $4,600 per student.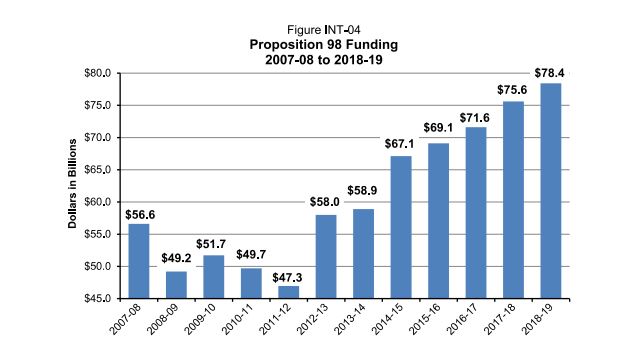 The state also continued its new and ongoing resources for higher education. Its goal is to keep student fees low, promote new technology and innovation, and improve graduation rates. The University of California (UC) and California State University (CSU) already received $1.2 billion and $1.6 billion in new funding. Community colleges received $2.4 billion.
The UC and CSU will each receive $100 million in new, one-time deferred maintenance funding under the revised California budget.
Gov. Brown proposes new, one-time spending to combat homelessness
The governor also proposed new, one-time general fund spending focused on three areas:  homelessness, infrastructure, and mental health
To address homelessness, the governor is proposing $350 million. The budget will help local governments in their efforts to address homelessness, which affects the most vulnerable residents. In February, California mayors requested $1.5 billion funding to combat homelessness.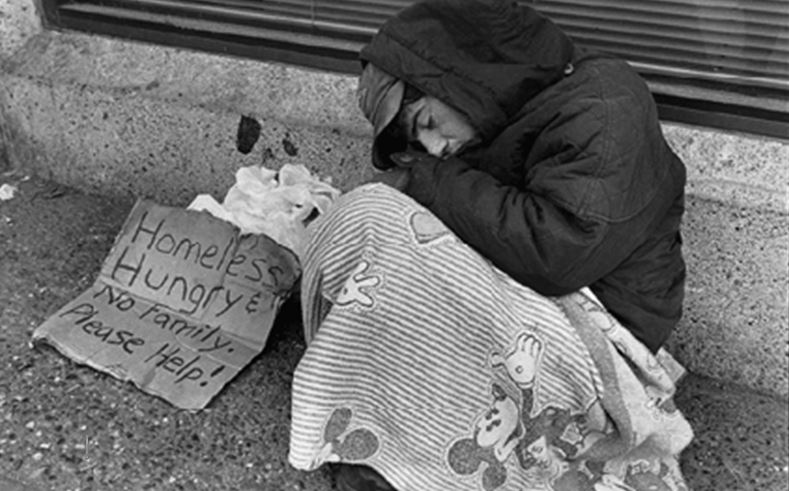 When asked about his reaction to Lt. Gov. Gavin Newsom that California lacks leadership when it comes to tackling homelessness, Gov. Brown responded, "I think that's a good challenge. The next governor will be able to demonstrate what that leadership might be."
Additionally, Gov. Brown said his administration is providing "a lot more money." He also pointed out that "more will be required" to solve the problem.
Furthermore, the governor said it is not enough to just provide money for the cities to tackle homelessness. He said, "There has to be a program that deals with these deep-seated addiction. We'll gonna have to deal with drug addiction and schizophrenia…
Moreover, Gov. Brown stressed, "It's not just about 'oh here's some money.' It's gonna take a more enforceable framework that will get these people into the kind of treatment they need…We need to interrupt and interdict the cycle and that will take leadership."
For mental health, the governor proposed $312 million in funding. The May revision also included a proposal to place the $2 billion No Place Like Home bond the November ballot. The objective is to accelerate the delivery of housing projects to serve people with mental illness.
For infrastructure, Gov. Brown allocated $2 billion in funding to improve courts, universities, state facilities and flood control.