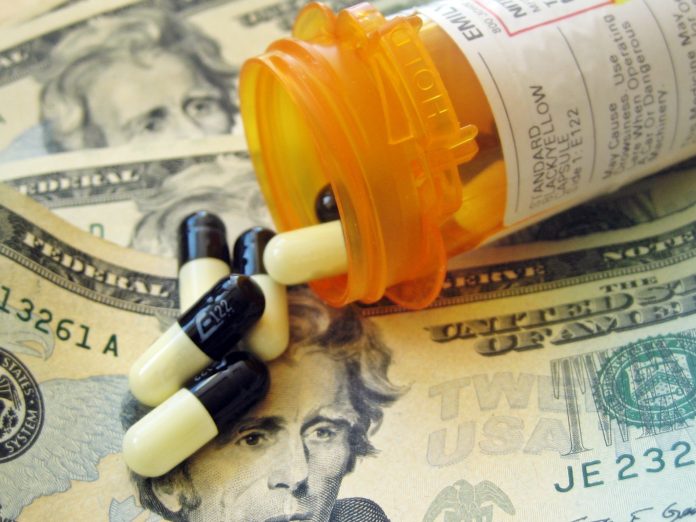 President Donald Trump unveiled his plan to lower prescription drug prices on Friday. He is fulfilling one of his campaign promises.
"Today, my administration is launching the most sweeping action in history to lower the price of prescription for American people…It's been a complicated process, but not too complicated…We will have tougher negotiation, more competition, and much lower prices at the counter. And it will start to take effect soon,"  said the President in his remarks.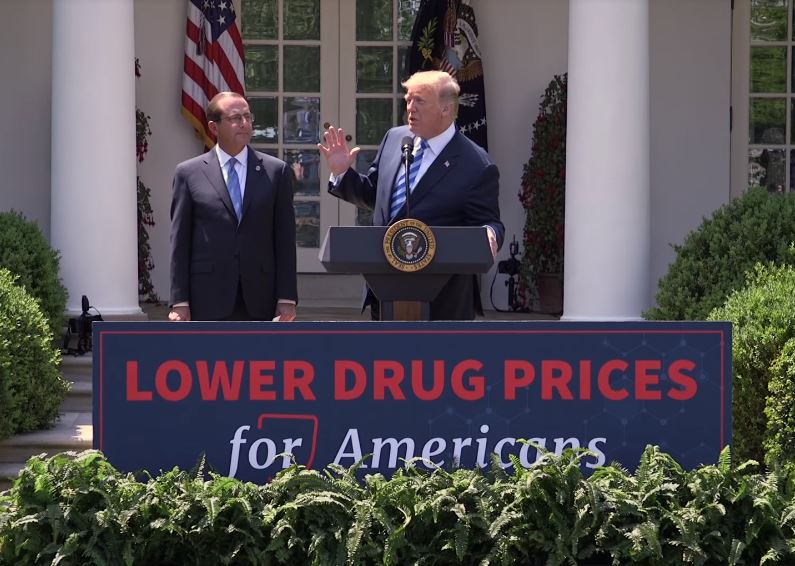 Additionally, Trump said, "We're also increasing competition and reducing regulatory burdens so drugs can be gotten to the market quicker and cheaper.  We're very much eliminating the middlemen." He noted that the U.S. Food and Drug Administration (FDA) approved over a thousand lost-cost generics last year. According to him, the FDA's action saves Americans almost $9 billion.
Trump administration is taking on special interests
Furthermore, Trump said his administration will take on special interests, one of the biggest obstacles to affordable medicine. He said, "We are putting American patients first."
According to him, he ordered Department of Health & Human Services (HHS) Sec. Alex Azar to start implementing reform such as ending incentives under Obamacare that encourages higher drug prices. Thus, derailing the gravey train for special interests.
Moreover, Trump stated Medicare Part D plans will have new tools to negotiate cheaper prices for more medicines. His administration will offer big incentives to companies that keep their prices low. It will ban the Pharmacist Gag Rule, which punishes pharmacists from telling patients how to save money.
"Our plan will end the dishonest double-dealing that allows the middleman to pocket rebates and discounts that should be passed on to consumers and patient… We are getting tough on the drug makers that exploit our patent laws to choke out competition.  Our patent system will reward innovation, but it will not be used as a shield to protect unfair monopolies," said the President.
Sen. Wyden says Trump fails to deliver on his promise
In response to Trump's plan, Democratic Senator Ron Wyden of Oregon said the President failed to deliver on his promise to make prescription drugs cheaper.
In a tweet, Wyden said his plan did not go far enough. His big speech on the issue pushed the stock prices of pharmaceutical companies higher.
The execs in pharmaceutical board rooms across the country are breathing a sigh of relief today – @realDonaldTrump still isn't delivering on his promise to make prescription drugs more affordable.

— Ron Wyden (@RonWyden) May 11, 2018
.@realDonaldTrump's big drug speech sent pharmaceutical stocks through the roof – that's an awfully bad sign for Americans with costly prescriptions. pic.twitter.com/r4QoiH9F60

— Ron Wyden (@RonWyden) May 11, 2018