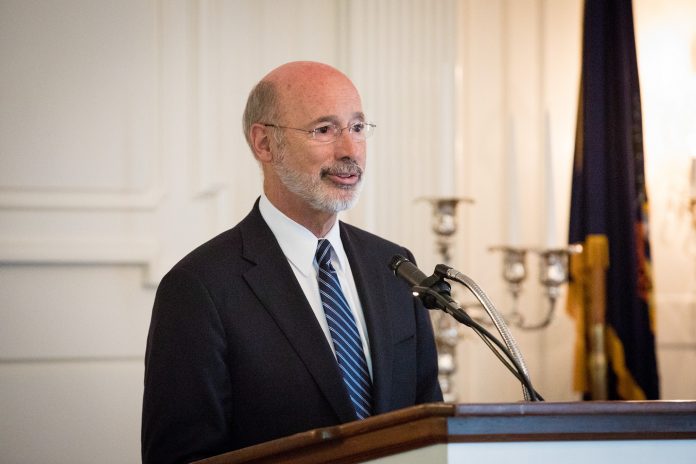 Pennsylvania Governor Tom Wolf unveiled his 2019 budget proposal, which includes investments to improve the lives of Pennsylvanians and build the strongest workforce in the nation.
In his budget address, Wolf emphasized that he is not asking for new taxes in his proposed budget. He said, "This proposal asks for no new taxes. Not one dollar. Not one dime. Not one penny."
According to the governor, he wants to continue Pennsylvania's investments in its workforce and programs to boost its economy. He wants to invest in agriculture, education, healthcare, and other projects to ensure that Pennsylvanians are capable of competing and winning in the fast changing economy.
"Prosperity begins with an educated workforce"
Wolf emphasized, "Our most important economic resource has always been our people. It's always been workers that propelled prosperity. That's why we've always made sure to invest in public schools, universities, and training centers. The path to prosperity begins with an educated workforce."
The governor is proposing a package of policies and investments called the Statewide Workforce, Education, and Accountability Program. Its goal is to strengthen the state's workforce by providing them guidance and training.
Wolf stressed that his plan needs "contributions from the business community, labor unions, educators, research institutions, students, parents, and adult workers."
His plan's primary component is the Keystone Economic Development and Workforce Command Center. It brings together the heads of state agencies and experts from the public and private sectors to share their best ideas and best practices. Together, they will find solutions to address skill gaps
Wolf noted, "Across the commonwealth, we have workers aging out of our workforce, and too often the next generation of worker is not there or doesn't have the skills to replace them."
In addition, the governor said, "If we can't strengthen our workforce, we will fall behind. And we cannot let our government's response to this problem be handcuffed by stale habit. The time is now for this comprehensive plan for preparing Pennsylvanians to compete and win in our rapidly changing economy."
"We need policies that start at the very beginning, and end with every Pennsylvanian receiving an excellent education and the opportunity to land a good job," he said.