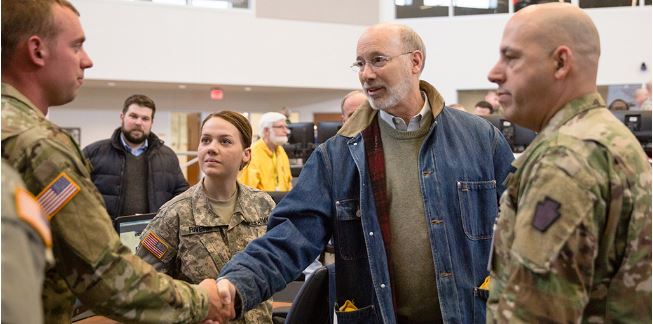 Governor Tom Wolf deployed 21 Pennsylvania National Guard (PNG) troops to help local agencies during the severe winter storm. The northwestern part of the state including Erie is experiencing record-breaking snowfall over the past several days.
On Wednesday, the snowfall in Erie exceeded 5 feet since Christmas Eve, breaking city and state records. According to the National Weather Service, "a lake-effect snowstorm hammered Erie" and it is expected to continue.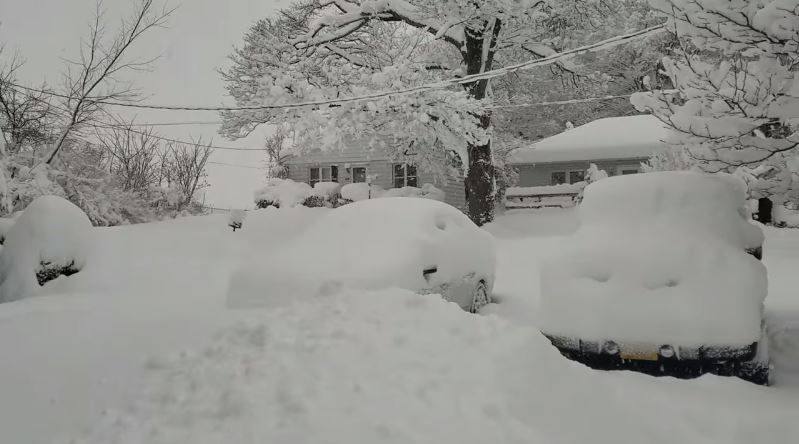 So far in December through Tuesday, Erie recorded 99.5 inches (8.2 feet) of snowfall. It crushed its previous record of 66.9 inches (5.6 feet) in December 1989. The National Weather Service warned of additional snow accumulations of two to four inches due to lake-effect snowstorm. Travelling will be very dangerous or impossible in the region.
In a statement, Gov. Wolf said the PNG will provide a number of high-clearance all military terrain vehicles. The PNG members will assist with medical emergency and law enforcement response.
Pennsylvania officials' primary concern is the safety and well-being of people
Additionally, they will help in checking the safety and wellness or residents, transporting essential emergency services personnel, and assigning a liaison to the Erie County Emergency Operations Center.
Gov. Wolf said, "Our National Guard members are trained to assist the citizens of our commonwealth during severe winter storms like Erie is experiencing right now."
"We are very fortunate that they live and work in our communities and are able to mobilize on short notice in order to provide the manpower and equipment needed in northwestern PA," he added.
Yesterday, Gov. Wolf deployed additional personnel, plow, trucks, and heavy equipment to Erie County. They will assist with snow removal during the duration of the winter storm.
The governor emphasized that their "primary concern is for the safety and well-being of people in the area." In addition, he said multiple agencies are working to address the snowfall and ensure that request for state help are processed quickly.