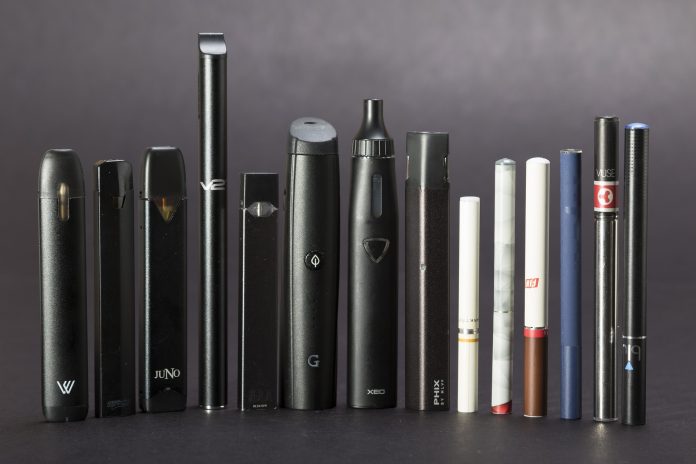 The Pennsylvania Department of Health issued a warning regarding the dangers of e-cigarettes as the number of teenagers using these devices reached epidemic levels.
In 2018, over 3.6 million youth in the United States—1 in 5 high school students and 1 in 20 middle school students—are using e-cigarettes, according to the U.S. Surgeon General.
In Pennsylvania, one in every four high school seniors reported that they used e-cigarette in a 30-day period. It means the rate of e-cigarette use among the youth in the state is higher than the national average.
E-cigarettes can cause cancer and other serious diseases
In a statement, Pennsylvania Sec. of Health, Dr. Rachel Levine said, "E-cigarettes have become a major public health issue, particularly among teens and young adults. The flavoring inside of e-cigarettes has been shown to cause cancer and other serious diseases. Normalizing smoking for young adults through e-cigarettes introduces them to a lifetime of addiction."
E-cigarettes are part of a class of devices known as Electronic Nicotine Delivery Systems (ENDS). Some of these devices are called e-cigars, e-hookahs, e-pipes, mods, and vape pens. They come in different shapes and sizes. The most commonly sold e-cigarette is JUUL, which looks like a USB flash drive and contains a high level of nicotine.
The use of e-cigarettes can cause numerous health risks because these devices contain nicotine, flavoring (diacetyl), ultrafine particles, heavy metals (nickel, tin and lead), and volatile organic compounds (benzene). Some of the harmful effects on health include the following:
Increased possibility of addiction;
Long-term harm to brain development and respiratory health;
Future use of other tobacco products such as regular cigarettes, cigars, hookah and smokeless tobacco;
Poisoning by swallowing, breathing or absorbing e-cigarette liquid through skin or eyes; and
Serious injury from defective e-cigarette batteries causing fires and explosions
Teenagers are not aware that e-cigarettes are dangerous and unhealthy
Pennsylvania Secretary of Education Pedro Rivera noted that "teenagers think e-cigarettes are safe." He is encouraging teens to educate themselves about the dangers of smoking nicotine.
"A variety of resources are available online and in schools to help students understand the impacts on their health and to assist parents with discussing this topic with their children," said Rivera.