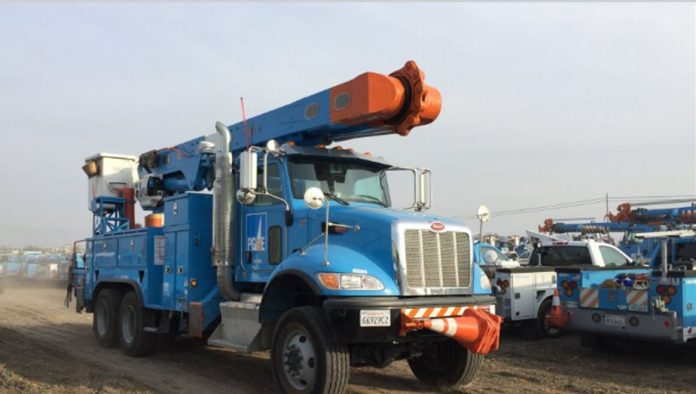 Pacific Gas and Electric Corporation (PG&E) could face criminal charges including manslaughter and murder if found that its power lines caused the recent wildfires due to its recklessness.
On Friday, California Attorney General Xavier Becerra and Deputy Attorney General Nicholas Fogg submitted an Amicus Brief outlining PG&E's potential criminal liability in connection with the recent wildfires that destroyed thousands of properties and killed dozens of people.
The Butte County Camp Fire was the most destructive and deadliest in the history of California. The wildfire burnt 153,336 acres, destroyed 18,804 structures, and claimed the lives of 86 people.
In November, Camp Fire victims filed a lawsuit against PG&E. They accused the utility company of negligence for failing to inspect, maintain, repair, or replace its infrastructure and power lines. They argued that the utility company contributed to the cause of the wildfire.
PG&E's potential criminal liability depend on the degree of its recklessness 
In its Amicus Brief on Friday, Becerra and Fogg wrote that PG&E might have committed criminal offenses if found that "any recent California wildfire was started by reckless operation or maintenance" of its power lines.
Becerra and Fogg wrote, "If PG&E 'started' a wildfire by [its] reckless operation or maintenance of power lines, its criminal liability, if any, would depend on the degree of its recklessness."
They explained that recklessness include various mental states ranging from ordinary negligence to malice aforethought.
"Given that range of potential mental states, starting a wildfire by recklessly operating or maintaining power lines could implicate three different categories of California criminal offenses. First, misdemeanor offenses related to vegetation and power lines. Second, felony and misdemeanor offenses for starting a fire. Third, homicide offenses like implied-malice murder and involuntary manslaughter," according to Becerra and Fogg.
Investigation is necessary to determine the cause/causes of the wildfires
Additionally, they stressed that an investigation into the cause or causes of the recent wildfires is necessary to determine the utility company's potential criminal liability. If PG&E caused any of the fires, the investigation must extend to the utility company's operations, maintenance, and safety practices to determine whether it violated criminal status with the requisite mental intent.
Meanwhile, PG&E released a statement in response to the attorney general's Amicus Brief. The utility company reiterated its commitment to further reducing the risk of wildfire.
"PG&E's most important responsibility is public and workforce safety. Our focus continues to be on assessing our infrastructure to further enhance safety and helping our customers continue to recover and rebuild. Throughout our service area, we are committed to doing everything we can to help further reduce the risk of wildfire," according to the company.
Earlier this month, PG&E is asking California regulators to approve its proposal to increase rates for its residential customers in 2020. The utility company intends to use over 50 percent of its revenue from the rate hike to improve its wildfire prevention.