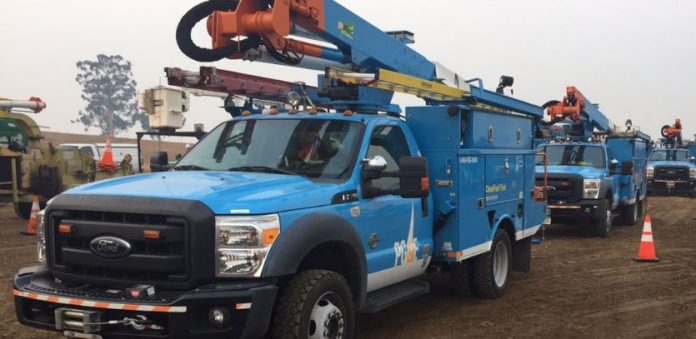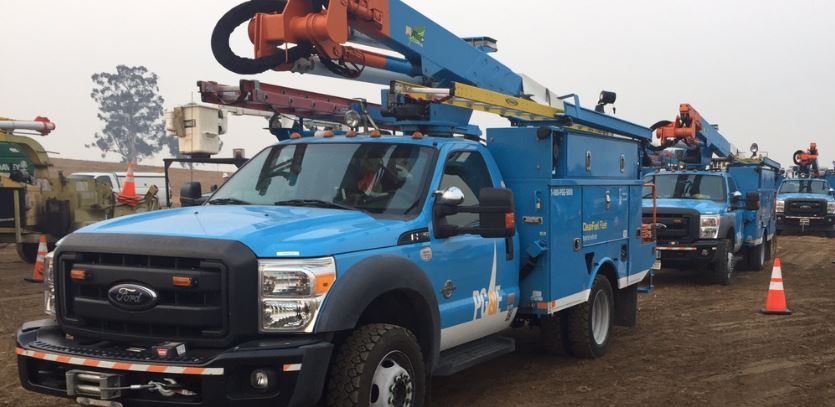 PG&E Corporation continues to remove dead trees that threaten its power lines. Public safety is its top priority.
In fact, the utility company is committed to spend significant resources to removing dead trees or bark beetle throughout its service areas.
Last week, the U.S. Forest Service (USFS) released a new aerial survey showing that trees continue to die at fast rate in California. USFS said the number of dead trees in the state is now 129 million since 2010.
Since its last survey in November last year, the agency identified 27 million additional dead trees. It appears that the record rains last winter did not help the trees survive from the drought, which was declared over.
This year, PG&E expects to remove approximately 148,000 dead or dying trees that threaten its power lines. In addition, the utility company already trimmed or removed 1.4 million trees under its routine vegetation management programs.
PG&E expands fuel management efforts
In a statement, PG&E President and COO Nick Stavropoulos said the company made significant progress in helping reduce wildfire risk. According to him, they are not slowing down in removing dead or dying trees.
He said, "We will continue this critical safety work in 2018 and expand our fuel management efforts in high fire-risk areas."
Next year, PG&E's fuel management work will include the following:
reducing vegetation near electric distribution lines
providing access space for emergency responders
maintaining existing fuel breaks and connecting new fuel breaks to existing ones created by other private or public entities
performing long-term fuel management
PG&E is a member of the governor's Tree Mortality Task Force
PG&E is a member of the Governor's Tree Mortality Task Force, which comprises more 80 state and federal agencies, local governments, and energy companies. The task force is focused on addressing the tree mortality crisis.
Since 2013, the company already invested $1.6 billion in its vegetation management programs to reduce power outages and wildfire risks.
Since 2014 when the tree mortality crisis started, PG&E added the following measures in areas affected by drought:
Increased foot and aerial patrols along power lines in high fire-risk areas to twice a year and up to four times a year in some locations.
Expects to patrol 65 percent of overhead power lines a second time this year.
Expects to remove approximately 148,000 dead or dying trees this year.
Since 2014, provided $11.5 million to local Fire Safe Councils (FSC) for fuel reduction projects in communities.
Provided $2 million to local FSCs for 28 highly-programmable remote-sensing cameras on critical fire lookout towers.
Launched daily aerial fire detection patrols to improve the spotting and speed of fire response.
Deployed LiDAR (Light-detecting and Ranging) remote sensing technology to help identify dead and dying trees near high voltage lines.
Furthermore, the company is offering customers free dead tree clean-up assistance to protect power lines in 11 counties. It is also offering this services to customers affected by recent wildfires.