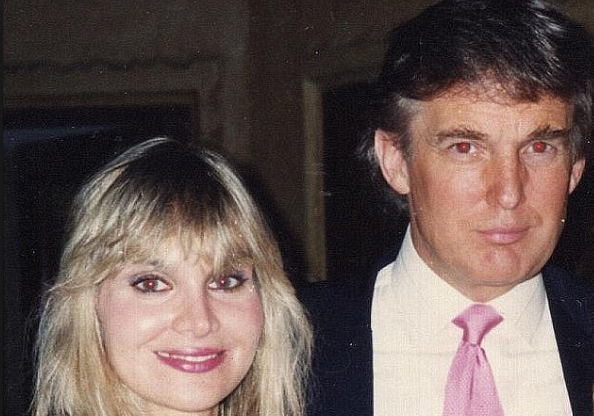 Jill Harth, one of the women accusing President Trump of sexual misconduct, once applied to work as his campaign makeup artist, reports The Hill.
Everything You Need to Know Regarding Harth's Appeal to Work as Trump's Campaign Manager
Prior to Harth's renewed claims of President Trump's alleged, inappropriate sexual behavior with her, she sent him the following email on October 1, 2015:
"Hi Donald, you are doing a tremendous job of shaking things up in the United States. I am definitely on Team Trump as so many others are. I can't watch television without seeing you or hearing your name everywhere! It's a good thing for sure but PLEASE let me do your makeup for a television interview, a debate, a photo session, anything! It kills me to see you looking too orange and with white circles under the eyes. I will get your skin looking smoother and even toned."
Harth admitted to attempting to contact President Trump and provided the hereinafter explanation to The Hill:
"In 2015 I was very excited about a new men's cosmetic product line that I had developed and needed a prominent spokesperson. And after discussions with my business associate she thought Donald Trump would be ideal. I called Trump's executive assistant who asked me to put everything in writing by email with a formal proposal for Trump."
However, when asked she would reach out to a man who allegedly assaulted her, Harth claimed that she thought enough time had passed and hoped President Trump had changed:
"Yes, I had moved on but had not forgotten the pain he brought into my life. I was older, wiser. Trump was married to Melania and I had hoped he was a changed man."
A Full Analysis of Harth's Allegations Against Trump
Harth claims that Trump fondled her and attempted to force his hands up her dress at Mar-a-Lago in 1993. She moreover alleges that news reporters resurrected her 1997 lawsuit against her will. Finally, Harth says she became angry when President Trump denied her assertions. She is now calling for him to be removed from office.
Harth is one of 16 women who have accused President Trump of sexual misconduct. However, the President has denied all allegations against him. Furthermore, many Americans have criticized the timing of the accusations, particularly Harth's. Others have questioned why she would reach out to the then-future President to work as his makeup artist if he truly assaulted her.