The Pennsylvania House is a step closer to passing a legislation to tackle the growing threat of credit card skimming.
On Tuesday, the State's House Judiciary Committee approved HB 1918 to prevent credit card fraud by scanning and skimming devices.  Republican Rep. Kristin Phillips-Hill introduced the bill, which received unanimous support from the members of the committee.
Credit card skimming is a type of credit card fraud. Thieves use a device to steal a person's credit card information during a transaction. Credit card skimmers normally place their device over the card swipe mechanisms of ATMs and gas stations.
In 2015, the amount of losses from debit and credit card fraud globally was $21.4 billion. The United States accounted for 38.7% of the worldwide payment card fraud losses during that year, according to Wallet Hub.
Legislation criminalizes possessing credit card skimming devices 
HB 1918 will amend Title 18 (Crimes and Offenses) of the Pennsylvania Statues in forgery and fraudulent practices.
Under the legislation, it is illegal to possess and use devices to access information encoded on computer chips or magnetic strips of payment cards. Offenders will face felony charges.
During a press conference, Rep. Hill said HB 1918 would combat debit or credit card theft. She stressed that a person who owns a credit card skimming device has no use for it other than for "criminal, deceitful, and deceptive" purposes.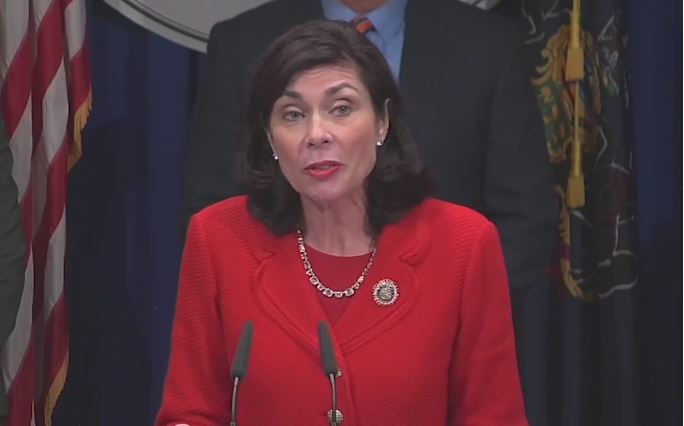 In addition, the Rep. Hill said she was once a victim of credit card skimming at a convenience store. She is "well aware of the feelings of fears and helplessness" when such incident happens to a person.
Additional tool to help law enforcement prosecute credit card skimmers
According to her, "My legislation would give one more tool to use in prosecuting these thieves. My hope is that the General Assembly moves quickly and sends this bill to Gov. Tom Wolf."
On the other hand, Greg Rowe of Pennsylvania District Attorneys Association agreed that "prosecutors need additional tools to help fight credit card fraud such as skimming."  He added that HB 1918 will allow law enforcement to keep up with people who uses sophisticated devices to commit credit card fraud.
"The bill recognizes the significant personal and financial costs to victims of credit card fraud. The PDAA applauds this great effort to hold those scammers and skimmers accountable for their crimes."