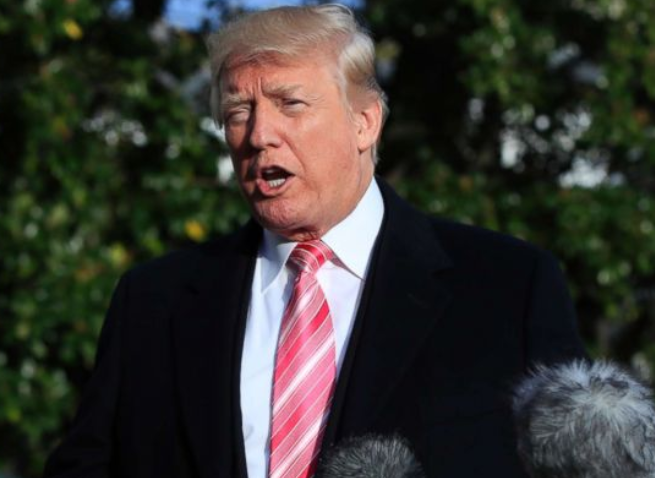 New reports from ABC News report that President Trump will be taking a more active role in the enactment of tax reform.
President Trump's Upcoming Work on Tax Reform
On Tuesday, President Trump will travel to Capitol Hill to meet with Senate Republicans about tax reform. John Barrasso, the chairman of the Senate Republican Policy Committee, issued the following statement earlier today:
"We look forward to welcoming President Trump to the Senate again next Tuesday. This is a historic opportunity for our conference and the President to build on our momentum to give Americans the tax relief they've been waiting for."
According to reports, President Trump hopes to sign tax reform into law by Christmas. Furthermore, the President will also meet with Mitch McConnell, Nancy Pelosi, Paul Ryan, and Chuck Schumer on Tuesday. Republicans are hoping to gather as much support as possible. As of now, President Trump and GOP leaders are unsure of whether or not they have the needed support.
America's Thoughts on Tax Reform
The nation's thoughts on the GOP's aforementioned tax reform are greatly divided by partisanship. While progressives and Democrats believe the plan will only provide tax cuts to the wealthiest Americans, conservatives and Republicans note its benefit on middle income families.
Furthermore, Trump supporters have repeatedly expressed their desire to see tax reform come to fruition. During President Trump's campaign for office, lowering taxes was one of his most prominent policies. However, the success of the reform does not only rest with him and Americans are well aware of this. Many conservative voters have strongly urged Congressional Republicans to do their job and secure the needed votes to get the tax reform bill on President Trump's desk.
The upcoming weeks will determine whether or not this happens.