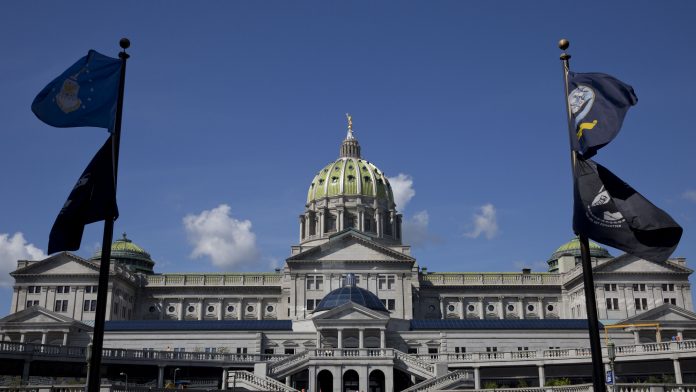 The Pennsylvania House of Representatives passed a package of legislation to provide continued support for and investments in the state's agricultural industry.
On Thursday, Governor Tom Wolf praised lawmakers in the lower chamber for supporting the PA Farm Bill to address the problems confronting the state's agricultural industry such as workforce shortage.
Earlier this year, Gov. Wolf noted that Pennsylvania's agricultural and food industry have 75,000 job vacancies.
The PA Farm Bill is a bipartisan and bicameral package of legislation modeled after the Governor's six-point plan to cultivate future generations of farmers/leaders in agriculture.
In a statement, Gov. Wolf said, "I commend the state House of Representatives for its continued support of agriculture and the investments made through this legislative package. We look forward to the Pennsylvania Senate lending its support to the Farm Bill in the coming days."
On the other hand, Pennsylvania Department of Agriculture Secretary, commented, "The PA Farm Bill is historic, rooted in need and inspired by the people whose lives are dedicated to and shaped by agriculture. It is comprehensive enough to impact all corners of the commonwealth and all pockets of the industry."
Recently approved package of legislation
HB 1514 – authorizes the creation of PA Farm to School Grant Program to improve childhood nutrition while increasing agriculture education for pre-kindergarten through fifth grade students.
HB 1516 – will establish PA Rapid Response Disaster Readiness Account and provides specific authority to the Department of Agriculture to allocate funding to immediately respond to agricultural disasters such as the Spotted Lanternfly or Avian Influenza as well as foodborne diseases.
HB 1517 – allows the creation of the Conservation Excellence Grant Program to help farmers implement best management practices in priority projects.
HB 1518 – will re-establish the Agriculture and Youth Development Grants program to support youth organizations focused on workforce development initiatives for agriculture.
HB 1519 – will establish a state-level Specialty Crop Block Grants program to invest in and encourage farming of high-priority crops for Pennsylvania such as hardwoods, hemp, and hops.
HB 1520 – Butchering Operation Inspection Incentives – will create a grant program to reimburse federal meat inspection costs for small or new processors and subsidize the first-time purchase of equipment needed for federal compliance.
HB 1521 – will codify the PA Preferred Homegrown by Heroes program to recognize and support Pennsylvania's veteran farmers.
HB 1523 – will establish the PA Agriculture Business Development Center to help farmers create a business plan, marketing, diversification, and transition strategies to ensure their best chance of success.
HB 1526 – will re-establish the Agriculture Linked Investment Program to provide low-interest loans for conservation practices.
HB 1590 – will create the Dairy Investment Program to provide funding for research and development, organic transition assistance, value-added processing, and marketing to support of Pennsylvania's dairy industry
The Pennsylvania House is sending these bills to the Senate for consideration. It is highly-likely that the lawmakers in the upper chamber will pass this package of legislation and send it to Gov. Wolf for final approval.